Ullvi 3-layer snow set by '2117 of Sweden'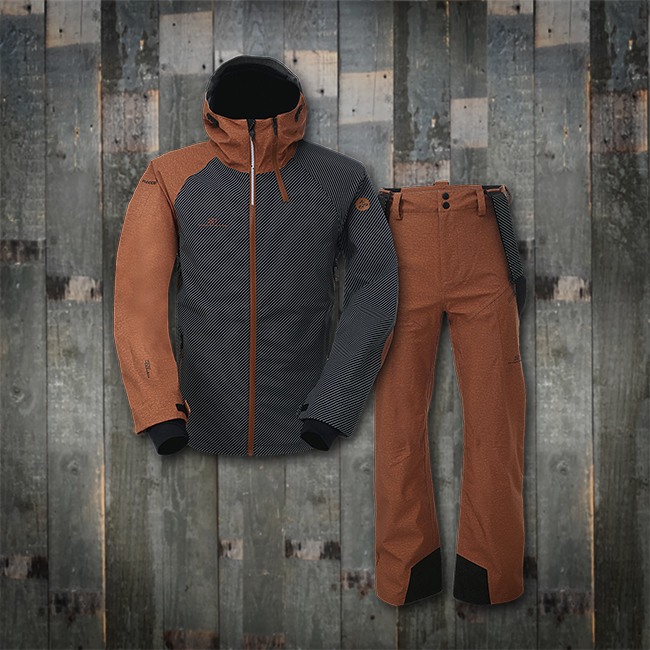 This Ullvi 3-layer set of a hardshell jacket and trousers is the ultimate in snow wear! If you share my passion for ECO-friendly gear, this is the right gear for you.
Outstanding quality, wearability and looks! This is the best wear for winter trips to destinations like the Alps, Pyrenees and the rainy cold of the Scottish Highlands. These Swedish clothes are really comfortable to wear whilst being active.
Eco-friendly:
Recycled (plastic bottles) Polyester (Repreve® technology)
Teflon EcoElite plant-based and non-fluorinated DWR coating
Merino Wool inner layer, naturally breathable, odour-inhibiting and temperature-regulating.
Functionality:
an integrated membrane for moisture wicking breathability, windproof and waterproof protection
breathability: 20,000 g/m²/24h (MVTR)
hydrostatic head main material: 20,000 mm
sealed seams
stretchy fabric
Jacket:2 front zip pockets
Jacket:zipped armpit vents
Jacket:inner cuffs
Jacket:a detachable powder skirt
Jacket:an integrated Recco reflector
Jacket:full length front zip, with chin guard
Jacket:helmet-compatible hood, adjustable, with drawstring
Jacket:lift pass pocket
Jacket:drawstring in the lower seam
Jacket:elastic inner cuffs
Jacket: detachable powder skirt
Trousers: Scuff guard
Trousers: integrated gaiters
Trousers: detachable braces
Trousers: adjustable waistband
Trousers: adjustable straps
Trousers:two leg pockets
Trousers: long zipped vents

2117 of Sweden is an innovative Swedish company highly committed to using ECO-friendly materials.
Scandinavian design combined with practical functionality at it's best!

Western Rise Evolution Pants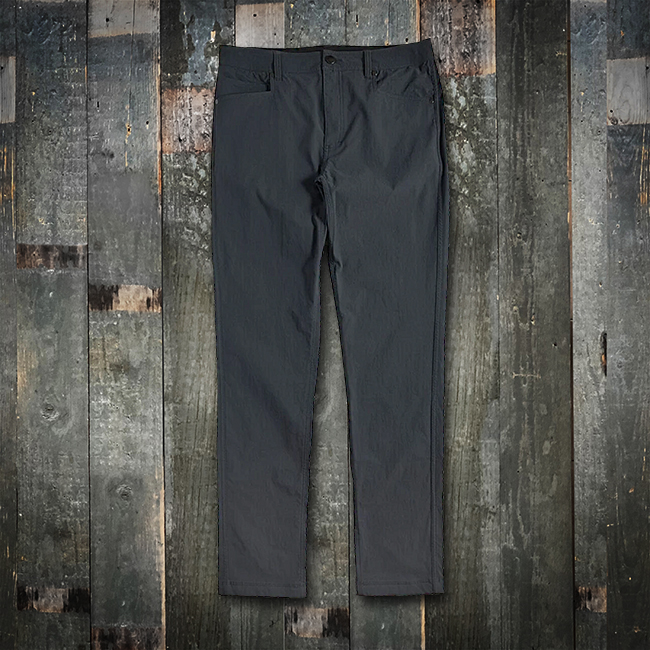 The must be the most deceivingly inconspicuous pants around. Untill you put them on! Western Rise Evolution Pant is super lightweight, ultra breathable, stretchy, moisture wicking: The ultimate summer pant! Stronger, softer, stain-proof and packed full of features:
High-denier, air-texturized Nylon twill
96% Nylon, 4% Elastane
173 grams
Sustainable C6 durable water repellent (DWR) treatment
Abrasion-resistant, anti-pilling woven twill fabric
6 pockets
Front right media pocket
Hidden back right zipper security/passport pocket
YKK zippers
Ergonomic 3″ gusset
Reverse yoke for added mobility
Permacore high-tenacity thread (40% more durable than standard spun Polyester thread)
Stainless Steel components
Blue Sign approved fabric (sustainability) made in Sweden
A portion of the proceeds from this item support Western Rivers Conservancy and 1% For The Planet.

Western Rise Limitless Merino Shirt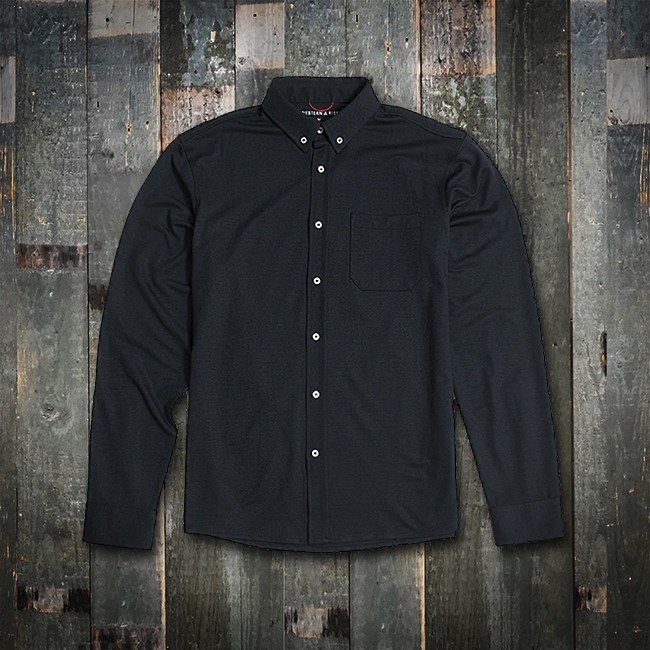 Western Rise claim that their Limitless Merino Shirt is an outdoor shirt. And it is. But it looks really sophisticated and luxury. This shirt is a joy to wear, being odour resistant, moisture wicking, temperature regulating, wrinkle resistant, and stretches in every direction to move with your body. Wear day-in and day-out, no matter the weather, occasion, or location and WASH LESS! This knit fabric blends 53% Australian Merino wool and 47% polyester making it soft and machine washable. It weighs 330 grams.
On my north European backpacking trips, this shirt is the only shirt I have with me, all year around.
A portion of the proceeds from this item support Western Rivers Conservancy and 1% For The Planet.

On Running Waterproof Anorak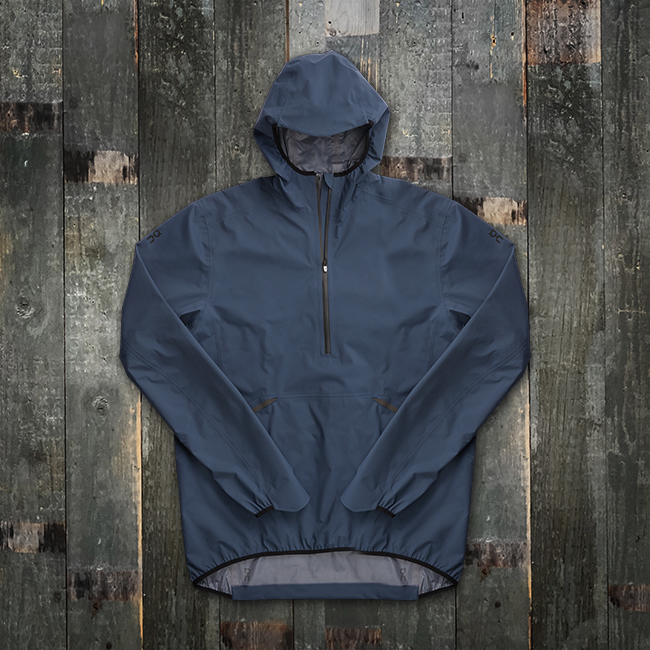 Now this is the ultimate stowaway wind- and rainproof jacket. The On Running Waterproof Anorak, at a mere 216 grams, this will keep you dry and comfortable while active. As you'd expect form On Running, the anorak is packed with cool features and technical solutions, like the hydrophilic elements in the lining transport moisture from the body and expand as they work. Which means the more you sweat, the more breathable the anorak becomes. It has an elasticated tie to pull the hood out of the way, there are hidden vents for increased airflow and the anorak packs into its own inner pocket.
Ellanda women's padded coat by 2117 of Sweden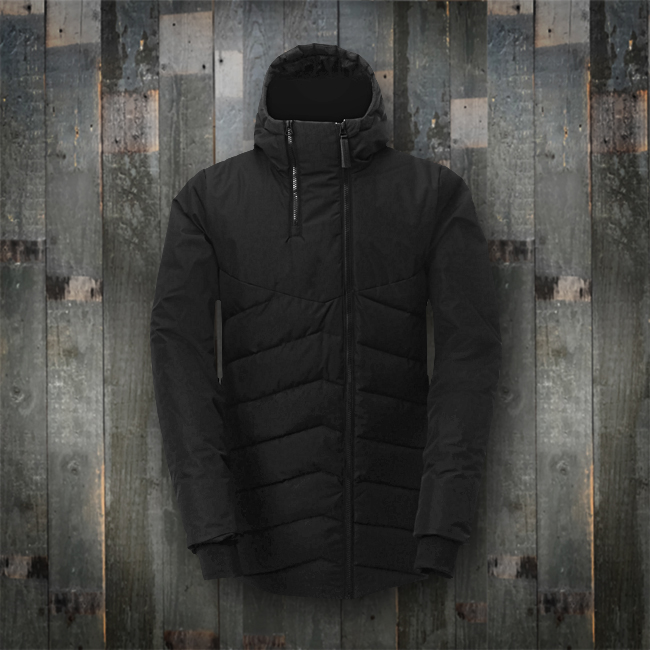 This is the ultimate coat for long walks in icy cold weather and snow. This coat is built to fend off the wind and water. Plus, it is breathable to keep your temperature nice and balanced and prevent you from overheating. If more ventilation is required, just open the full-length two-way zip for some fresh air. The coat has snug elastic cuffs to prevent cold air from creeping in and two front pockets will keep your hands warm.
Features:
Material: 100% polyester
Material type: Synthetic insulation, Synthetic fibre
Fabric treatment: DWR treated
Fabric properties: breathable, windproof, waterproof
Breathability: 5,000 g/m²/24h (MVTR)
Hydrostatic head main material: 5,000 mm
Other material: with membrane
Fill: DuPont Sorona Bio Padding (plant-based)
Sustainability: PFC-free
Closure: Front zip, full length 2-way front zip, 1/4-length
Hood: yes
Pockets: 1 inside pocket, 2 front zip pockets
Extras: elastic inner cuffs

On Running Waterproof Trail Shoes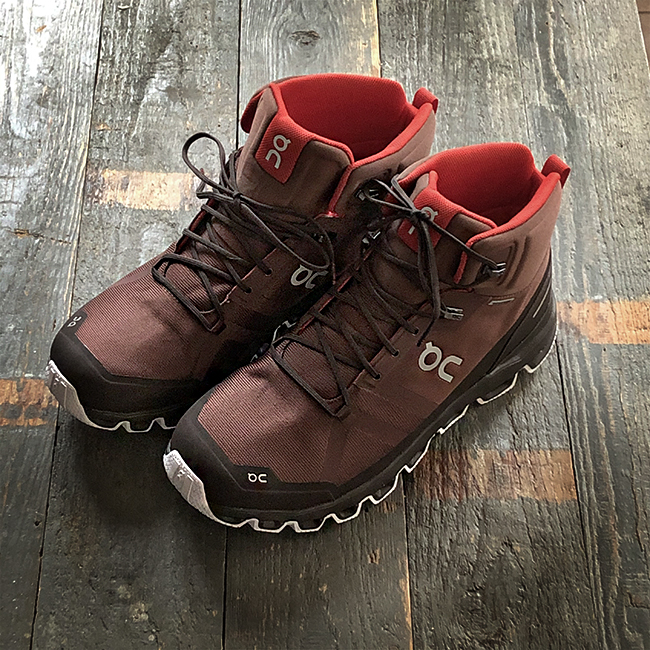 We found them. The ideal trail running shoes. Ultra lightweight, strong, durable and super grippy! The On Running Cloudrock Waterproof and Cloudventure Waterproof boots. The rubber used gives loads of traction to these shoes and the lugs provide all the grip you want. Especially downhill, these boots make the difference. The natural roll off and the cushioning are really comfortable and secure. A 100% waterproof breathable membrane keeps your feet dry. A minor but nice detail are elastic loops on the tongue to keep your lace ends from hanging loose.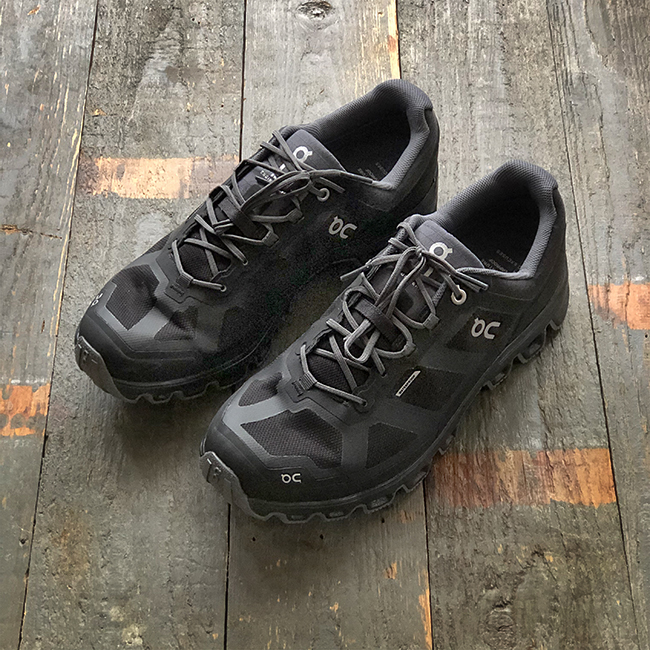 On Running is one of Europe's most innovative companies. Every little detail of their products is well thought through. You can't go wrong with their gear.

DexShell Waterproof Wading Socks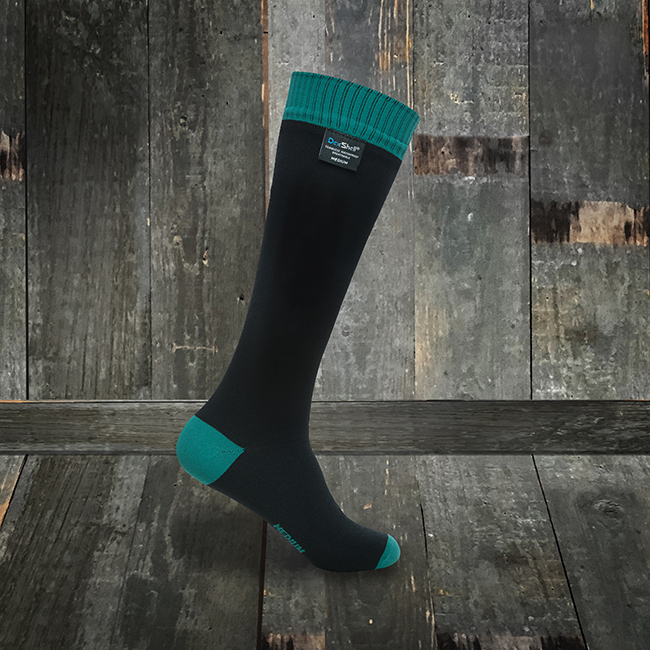 My DexShell Waterproof Wading Socks knee length socks have an in-cuff seal. This makes them the ideal companion for wading through rivers and streams. On my walks in the Scottish Highlands with it's many 'Burns' (I crossed up to 16 streams per day) they were a must-have.
Merino Beanie by On Running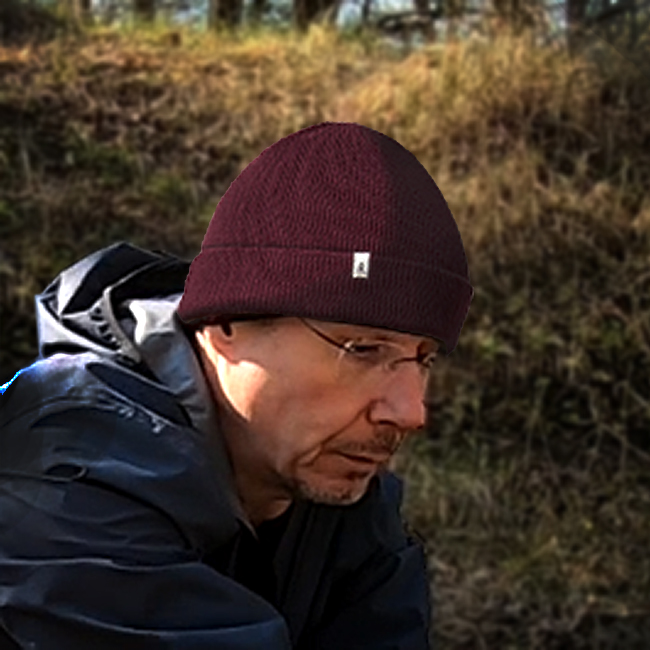 My On Running Merino Beanie. The lightweight, temperature-regulating Beanie that I wear all 3 seasons long.

Rooster Combi Gloves
The Rooster Combi Gloves are the warmest gloves I have ever owned! The combination of an all weather neoprene glove, with an aquafleece (polyurethane outer layer with a fleece inner layer) mitten against windchill, makes the ideal winter glove. The use of Amara (an synthetic leather) on the palms gives loads of grip when wet and is durable enough to withstand a lot of paddling. The mitten can be tucked away neatly into a handy pocket on the top of the glove when not in use. The pocket can also double up as a storage pocket for heat pouches. Water is kept out by Velcro secured neoprene cuffs. I use them both on and off the water.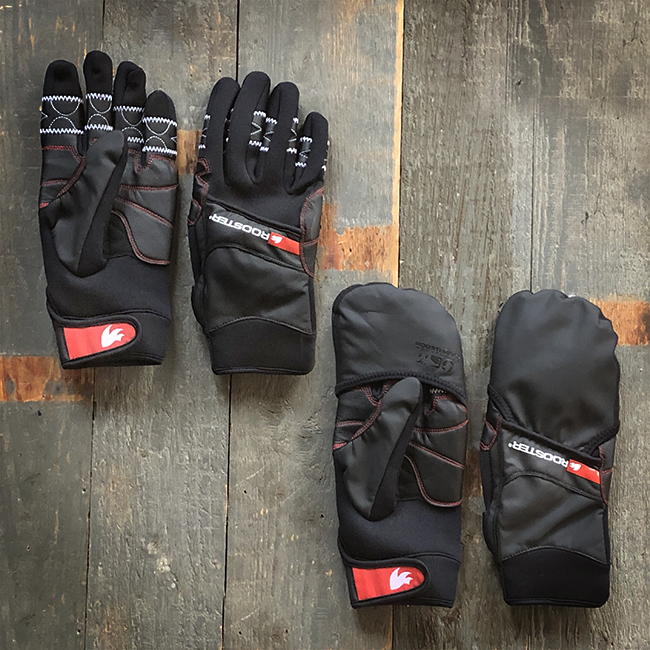 Rooster Sailing is a European company with a real good sense for innovation and quality. Visiting their website, you'll notice they'll trick you into thinking they are all about sailing (and they are), but Rooster has loads of kayaking-friendly gear if you have an eye for it.