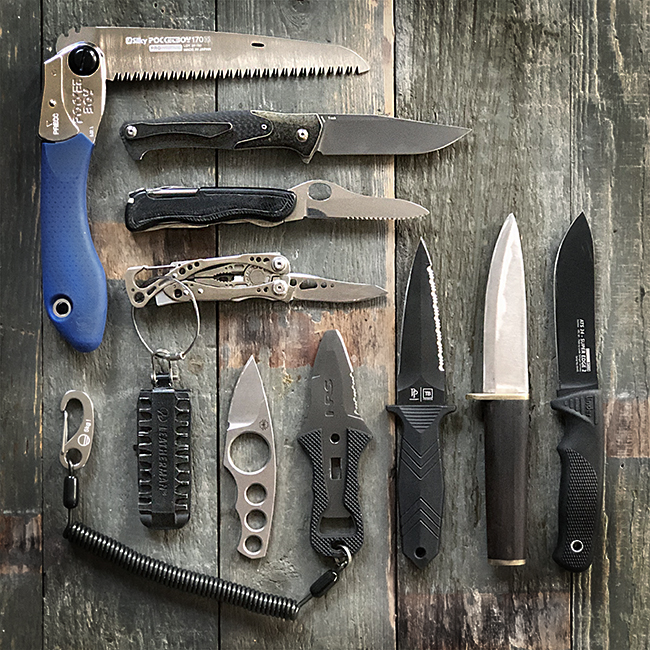 The Protecteur by TB Outdoor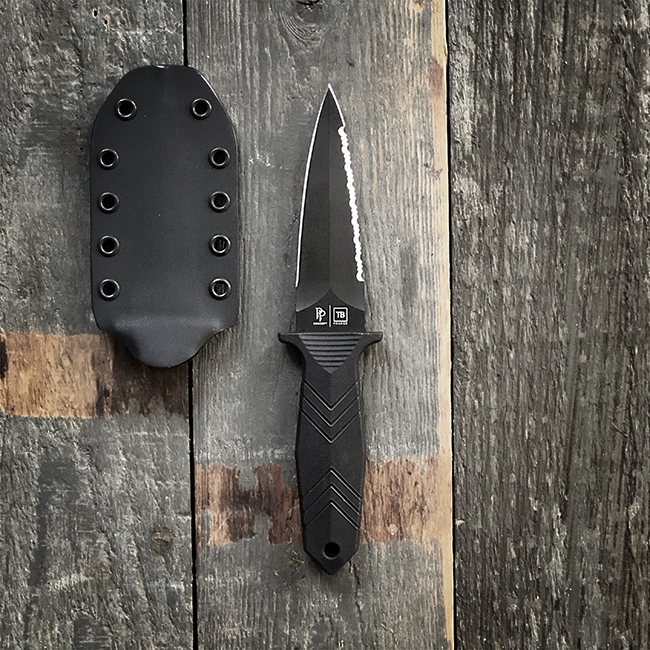 The Protecteur, made by the French TB Outdoor company, is a dagger of the highest quality. It is a very practical knife to have on you whilst in the great big outdoors. Its double-edged blade has a serrated and a straight-edge. The full tang blade, made of black PVD coated MOX (61 HRC) stainless steel, is highly wear and corrosion resistant. The fiberglass-reinforced polyamide handle can stand up to the toughest situations. The French Army's combat helicopter and light aircraft crews use this knife.
The knife handles very well, due to the good proportions. It doesn't twist or slide in your hand. The kydex sheath is ultra-thin and light, with practical eyelets and a (rather small) drain hole/gap.
Knife Specs:
Overall length: 21.5 cm
Blade length: 10.0 cm
Blade thickness: 3.5 mm
Handle thickness: 13.4 mm
Weight: 122 g

The TB Outdoor company has been manufacturing near Thiers (France) for more than 5 generations. They are a supplier of the French Army since the mid-sixties. All processes are done in-house.

Amare Knives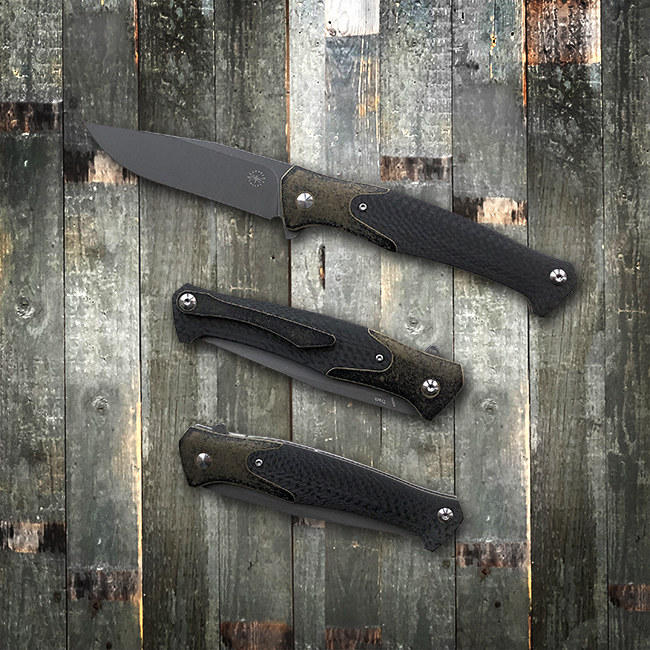 The Amare Track Bronze, imho, must be one of the most beautiful knifes around. It's full size, fitting well in medium to large sized hands, and has a black-grey coated 10 cm blade. The overall size and proportion make this the ideal cross-over knife, for use both as an EDC ánd outdoors. Due to a steel micro ball bearing, it flips open as if it has a spring. The knife feels and operates very solid. Its very hard and sharp blade allows to be sharpened to very fine edge, should it be necessary.
Specs:
Rockwell hardness >=62 HRC
Blade material: CPM S35VN
Blade length: 100 mm
Blade thickness: 3,5 mm
Locking System: Stahl Liner-Lock
Bolsters: Stainless steel anodized bronze
Pivot bearings: Steel micro ball bearings
Back spacer: Stand-Off
Handle width: 14,5 mm
Handle Shell: Carbon fibre
Coloring: Bronze
Clip: 3D milled
Weight: 158 g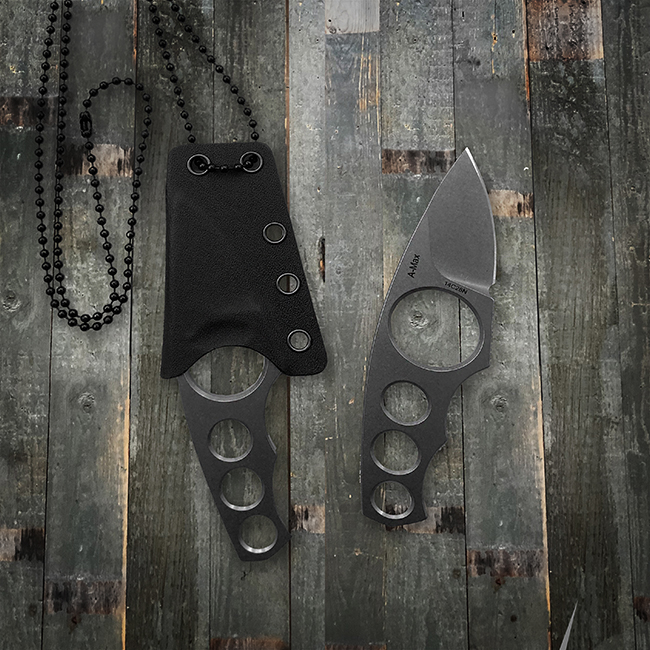 My Amare A-Max Stonewash is a very solid EDC knife. These are well designed! Being compact, but meant to be used and at hand all day, the design challenge is always going to be a balance between weight, practicality and robustness. Amare knives has nailed it on all aspects. In combination with a kydex sheath and sturdy chain, this knife is a must have!
Specs:
Blade material: Sandvik 14C28N
Blade length: 45mm
Blade thickness: 4
Handle width: 4mm
Colouring: stonewashed
Designer: U.Hennicke
Sheath: Kydex
Weight: 61 grams

Amare knives is one of these European companies excelling in the fusion of practical functionality and beautiful design. They even make awesome cases, out of pure carbon, to keep your knives in!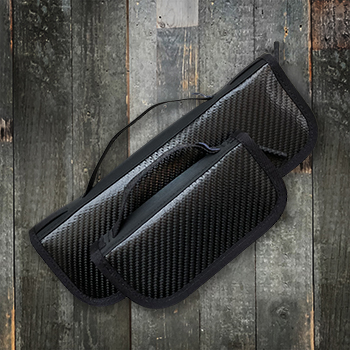 My Linder Super Edge II knife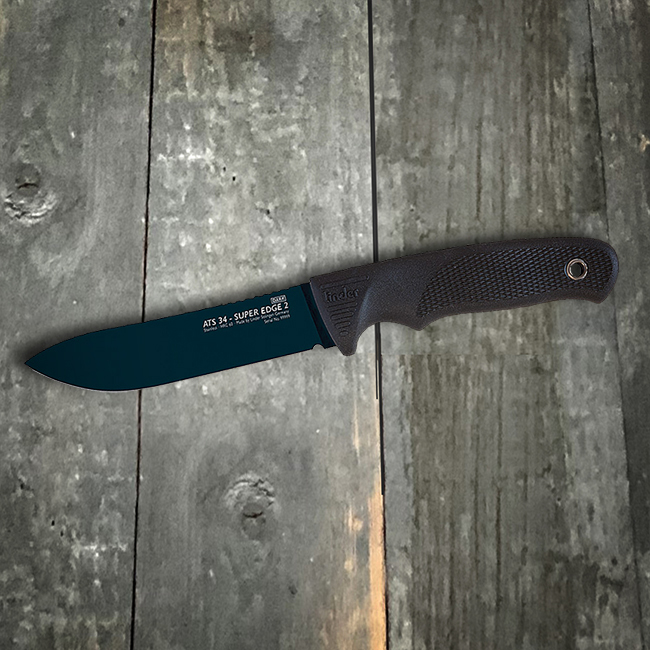 The Super Edge 2 is a reliable partner for outdoor needs. It has a outrages amount of grip and can take a beating (mind you: sticks, not hammers!).
The handle is made out of Kraton, an elastomere (synthetic rubber), that provides a great grip. Firm, but tactile. The shape prevents it from slipping and twisting in your hand.
The blade length of 11 cm is my abolute favourite. it's made out of a high quality stainless steel: Hitachi ATS 34 steel. An alloy that has very small grain size and excellent edge retention. ATS 34, although stainless, is not as corrosion resistant as some other alloys. It is not an ideal selection for salty environments, although Lindler has compensated this by treating this steel (by vacuum processing and cryogenic soaking) to a high hardness of HRC 60 and by coating the knife with Kal-Gard.
HRC 60, imho, provides the best balance between hardness and brittleness. The Kal-Gard coating provides corrosion protection.
The quality of the knife and the pride of the makers is reflected in the knives being individually numbered.
Specs:
Blade length 11 cm
Handle 11,6 cm
Blade 11 cm
Overall 23,3 cm
Blade thickness 4,9 mm
Weight 150 g.

Linder of Solingen Germany, has been a family owned company since 1870, making renowed knives.


Silky Saw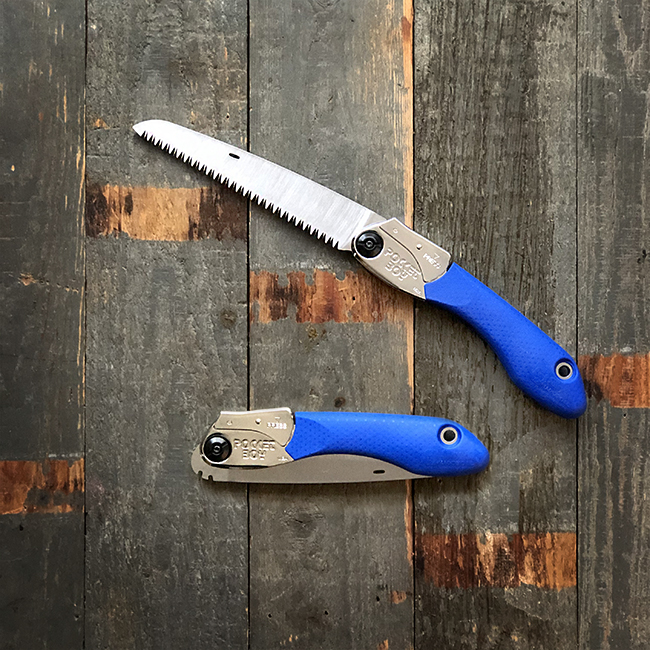 Here's my Silky Pocketboy 170-10 saw. This is a practical and functional piece of kit and a must have on every camp site. The 17cm blade has a convenient length for sawing, whilst keeping the overall length practical. With 10 teeth per 30 mm it's suited for both fresh and hard wood. I have an additional 20 teeth blade (suited for hard wood) for fine work like notching trees or making stuff. It takes less than a minute to change blades. It comes in a clear plastic case with belt clip.