Packing

Vaude Rupal Light Summitpacks 28 & 18 liter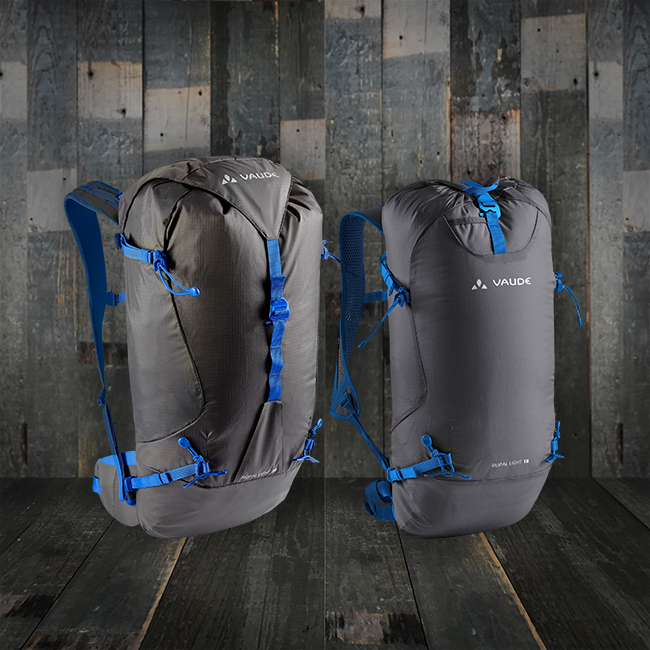 These are my two ultra lightweight Vaude Rupal Light backpacks, for alpine climbing and sporty mountain tours. I use the 18 liter Rupal Light and the 28 liter Rupal Light version. These have all the functionality I need. Made out of strong material, but yet very lightweight.
Looking for a pack to do dashes onto mountain tops, I found these awesome packs. Light enough to carry as extra load in my bigger pack and functional enough to take all the necessary gear on alpine day trips. I typically carry a hydration system, an ice axe, a ice pick, crampons, a helmet, a PLB, clothing layers, cooking gear and food. During the cold season I carry less clothing layers inside the pack, which enables me to use the smaller pack.
These packs offer superior freedom of movement, even when fully packed.
Joint (similar) features
Ultralight backpack designed for Alpine Climbing, Mountaineering and Via Ferrata.
Molded padding stripes at back.
Drawstring flap closes the pack quickly.
Outer zip pocket.
Side compression straps.
Lightweight siliconized fabric.
Reflective elements.
Opening for hydration system.
Back ventilation with large central ventilation channel.
Water repellent finish Eco Finish.
Load range: 3 – 8 kg.
18 LITER PACK features:
Wide,vest-like ErgoShape shoulder harness for a stable fit.
Stowable top compression strap / rope holder.
Stretch mesh pocket on shoulder belt for a phone/personal location beacon, gels, bars etc.
Glove-fixation at shoulder belt.
Attachment point for ice tools.
Removable webbing hip belt.
Weight: 510 g.
Volume: 18 l.
Dimensions: 52 x 24 x 22 cm.
Approximately €105
28 LITER PACK features:
ErgoShape shoulder straps for optimal freedom of movement.
Pack stability and good carrying comfort with two adjustable aluminum bars.
aluminium bars removable to reduce weight.
attachment point for ice tools with picksleeve.
Wider webbing hip belt.
Weight: 610 g.
Volume: 28 l.
Dimensions: 54 x 26 x 22 cm.


Hartford Gear
Dyneema Packing Pods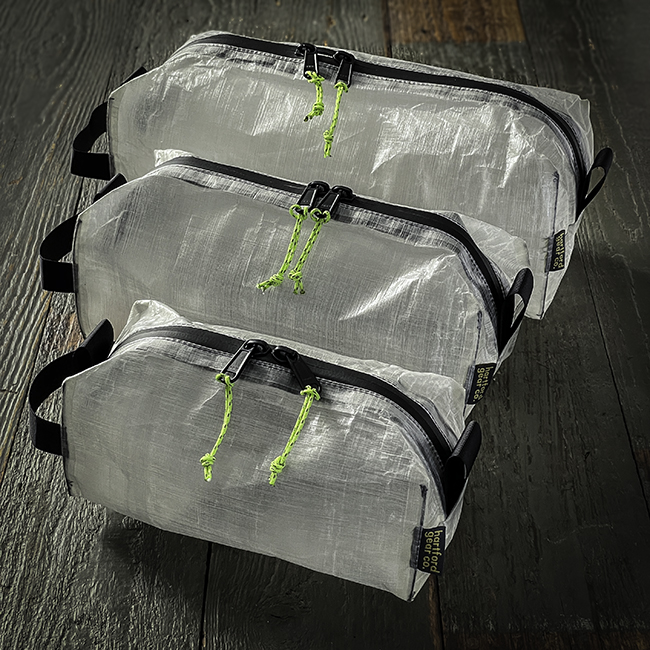 These Hartford Gear Dyneema Packing Pods are the lightest ever. Handmade by Georgia, these packs are well made, high quality products, made to last! They have all the practical details, loops, pulls and waterproof HHH-zippers. I use the range of small, medium and large pods, weighing 24, 28 and 32 grams respectively. She offers 7 colour variations and a X-Pac version as well. Highly recommended!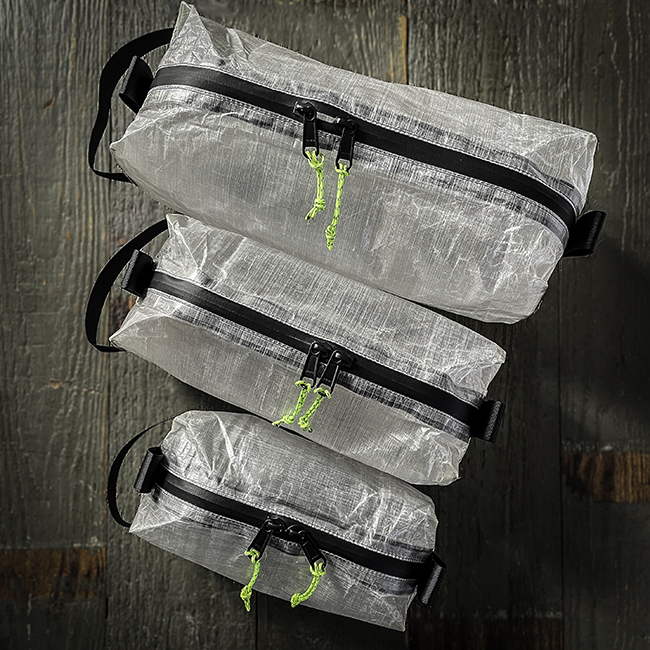 HuckePacks Dyneema BeiPack Lite & Sacocche Lite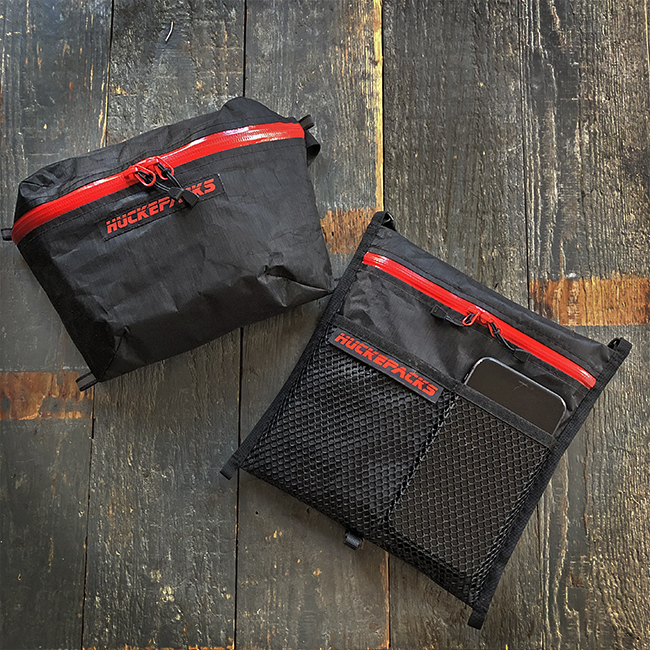 These two versatile packs are part of the HuckePacks Lite line (ofwhich the Phoenix backpack with Hipbelt+ is number one on my wishlist). Made out of wear-resistant and waterproof Dyneema Composite Fabric, they are ultralight and extremely durable. Their minimalistic, but practical design allows them to be an asset as allround add-ons. Both are feature Dyneema Composite Fabric Woven and YKK Aquaguard zippers. For those who you have the need to tweak these packs, HuckePacks has a 'Special' line. Although not (yet) seam sealed, these packs protect their content well in a medium rain conditions.
The BeiPack Lite is 2 liter sack that can be attached as add-on to all backpacks in an instant, or be worn as fanny pack. I typically use this as a utility pocket carrying a camera, PLB and snacks. It has the absolute ideal practical dimensions for those aiming to go ultralight and only weighs 40 grams. It comes with a 25mm hipbelt that has an strong yet light Aero buckle.
The Sacoche Lite comes with an ultralight shoulder strap and an inner hook for key attachment. It attaches very well both inside as on the outside of backpacks and can even be worn as a utility pocket on it's own. I use this for my phone, passport, travel documents and maps. The two outer pockets are of different sizes. On the photograph it holds my iPhone 11 for reference. The overall design is very flat, well proportioned (20x20cm) and weighs a mere 33 grams, with durable mesh and 10mm webbing with release buttons.
HuckePacks is a small shop in Germany by Mateusz Szultk. His mission is to provide Ultra Light backpacks and equipment. Or as he says: 'A necessity became a hobby, a hobby became a passion and a passion became a calling.'
Helmets

Tontron Edgar Climbing Helmet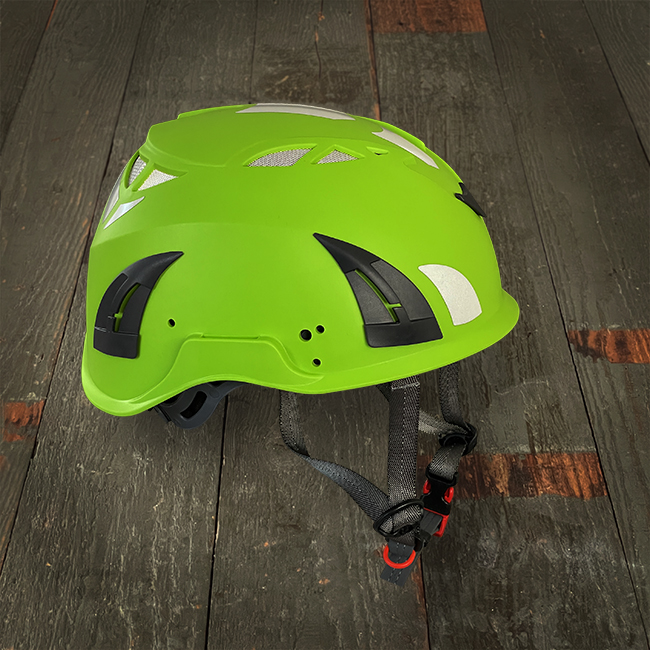 The Tontron Edgar Climbing Helmet might be one of the most affordable climbing helmets available, with CE 12492 climbing helmet safety certification. It has 8 pieces light reflectors, 10 aluminum-grilled vent holes for breathing and preventing tiny gravel to enter and has a very comfortable fit. I use this as my climbing helmet, but it can be considered to be an allround safety helmet for any alpinism/mountaineering adventure. It has goggle/headlamp strap clips and is prepared for a visor, 3M Earmuffs and/or mask. The High density EPS liner and High impact polypropylene outer shell are part of this certified construction. It weighs approximately 410 grams.

Tontron Hiking Helmet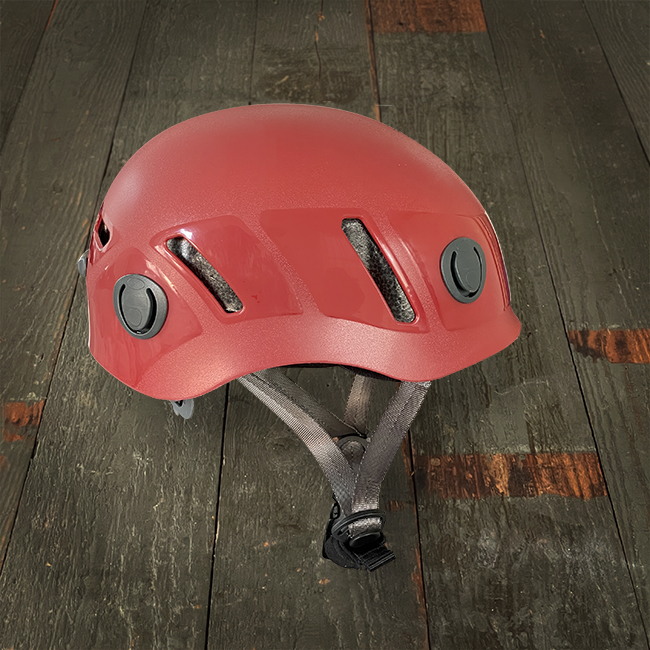 The Tontron Hiking Helmet is the lighter/simpler version of the Edgar and might be one of the most affordable hiking helmets available, with CE 12492 climbing helmet safety certification. I use this as my hiking helmet, but it can be considered to be an allround safety helmet for any alpinism/mountaineering adventure. It has a very comfortable fit. It has goggle/headlamp strap clips. The High density EPS liner and ABS outer shell are part of this certified construction. It weighs approximately 370 grams.

Ropes/Webbing
I use Marlow Ropes, a specialist manufacturer of ropes for critical purposes like working at height, marine, army and other professionals. For non-dynamic ropes I prefer Dyneema based ropes, because of the strength to weight ratio, known as the world's strongest, lightest fiber, 15 times stronger than steel, yet floats on water.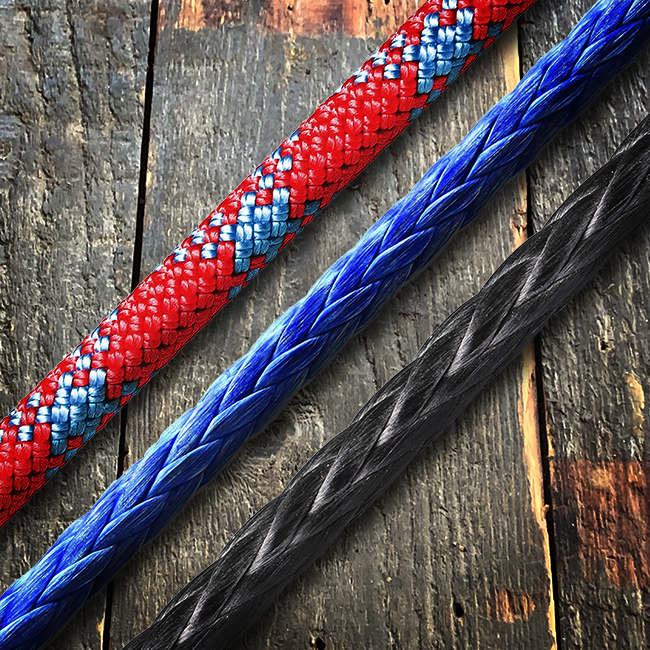 Climbing Rope: 40 meters of 10mm Marlow Dynamic Red Climbing Rope.
Hillwalking & Glaciers Rope: 10 meters of 8mm Marlow, Blue D12 Max Dyneema SK78 rope, with carabiner sized eyes spliced into the ends. This is a very light and very strong rope, so ideal for a walking safety rope. D12 Max is a bio-based Dyneema SK78 for quality, strength and minimal creep. It has a break load of 9.390 kg. (I use this rope for sea kayaking as well, for towing.)
Rescue/Unpin Rope: 40m of 9mm Marlow, Black D12 Dyneema SK99 rope, 9mm. This diameter is large enough for good grip, yet lightweight and high strength, bio-based Dyneema SK99, with tough ArmourCoat finish. It has a break load of 8.260 kg.
A selection of Slings.

Hardware
Pulleys
This a schematic drawing of the 3:1 pulley system I use ánd the 5:1 kit I would like to use.
3:1
● A Petzl Micro Traxion Blocking Pulley, with Petzl William biner
● a Petzl Oscillante Pulley i.c.w an older Petzl Wire biner and a Prusik rope (will be replace by a Petzl Rollclip icw a Petzl Tibloc)
5:1 (wishlist)
● A Petzl Jag Traxion Double Blocking Pulley
● Petzl Jag Double Pulley
● Two Petzl OK biners
● A Petzl Tibloc.
Carabiners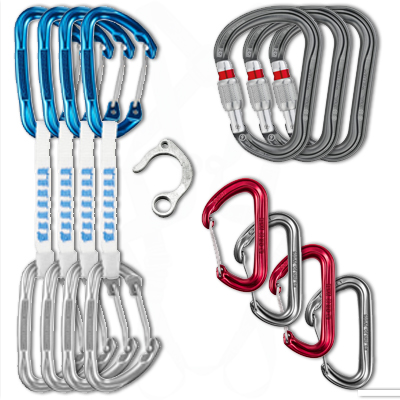 I use a variety of biners.
A collection that accumulated over the years.
Harnasses
Mamut Civetta
Full-Body Harnass
(for climbing)
Blue Ice Choucas Light (wishlist)
Ultral Light Minimalist Harness
(for glaciers, alpinisme, walking)

Snowgear

EVVO Toree Snowshoes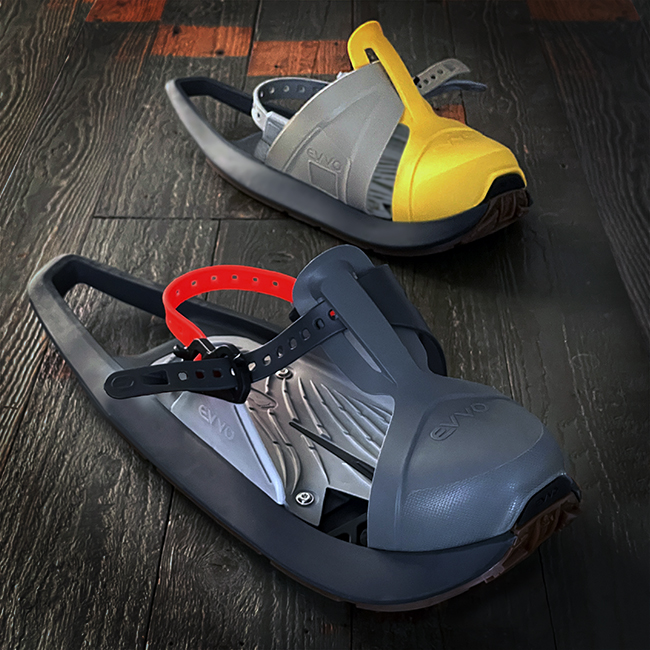 Meet our EVVO Toree Snowshoes. These are snowshoes for your daily routine getting about in the village, having fun in the snow, or shorter trips in the hills. Due to their weight of 4kg for the pair (roughly twice the weight of a pair of trekking snowshoes), these aren't your typical trekking/mountaineering snowshoe. I'd call them allround snowshoes, capable of many different uses. The awesome traction and floatation, and spikes for icy conditions are combined with very ergonomical ease of walking on ice, hard snow and powdery snow. The overall flexibility of this design has a number of advantages. The formentioned ease of walking, but also isolation and sounddampening. The 90% biosourced Michelin sole and 100% recyclable upper makes it even more enjoyable to use thiem, respecting the environment we all love so much. Have a pair in your car, at home, in the chalet, everywhere you can or need to defy or enjoy the snow!
Other Snowgear
| | |
| --- | --- |
| | |
| Snow Shovel (Ortovox) | Automatic Crampons (Grivel G22+) |
| | |
| 70cm Ice Axe (Petzl Glacier) | Vallon Freebirds Goggles |

Safety
Satellite Messenger / Personal Locator Beacon (PLB)
The first item I pack (for personal ánd group safety) on every outdoor activity is my Satellite Messenger / Personal Locator Beacon (PLB). The Zoleo satellite communicator, can send an SOS alert to activate Search & Rescue, with 24/7 emergency monitoring and dispatch included (provided by GEOS). Both the device and the app have a dedicated button for this.
Not to be used lightheartedly as it will result in the activation of a (helicopter) rescue team, guiding them to your location: When GEOS receives your SOS alert, they'll know the GPS coordinates of your ZOLEO communicator. They'll contact the appropriate emergency response authorities for your location, and reach out to the emergency contacts you designated when creating your ZOLEO account.
Using the ZOLEO App, you'll also be able to message back and forth with GEOS to exchange updates, until your emergency situation has been resolved. Two-way SOS simply isn't offered by one-way communicators, PLBs and EPIRBs. Even if you're using the ZOLEO communicator on its own, without the app, you'll get confirmation that your SOS message was received (via the LEDs on the device).
Most relative techspecs: weight: 150g, IP68 water-resistant to 1.5 m for 30 min, battery life: 200+ hours.
Besides that, the Zoleo will:
Send and receive messages anywhere over Wi-Fi, cellular and satellite, trying in the following order: Wi-Fi, cellular data, then over the Iridium satellite network, via the ZOLEO device. (Basically the least cost route for the message.)
Messaging is possible by SMS, email and app-to-app.
Send Check-in messages with one touch, to let others know you're OK. Both the device and the app have a dedicated button for this. Your check-in message will be sent to your check-in contact(s). You can also include your GPS coordinates if desired.
Get DarkSky weather forecasts.
Share your GPS location with others, via messages. (The Zoleo doesn't provide a following/tracking feature.)

Rescue Laser Light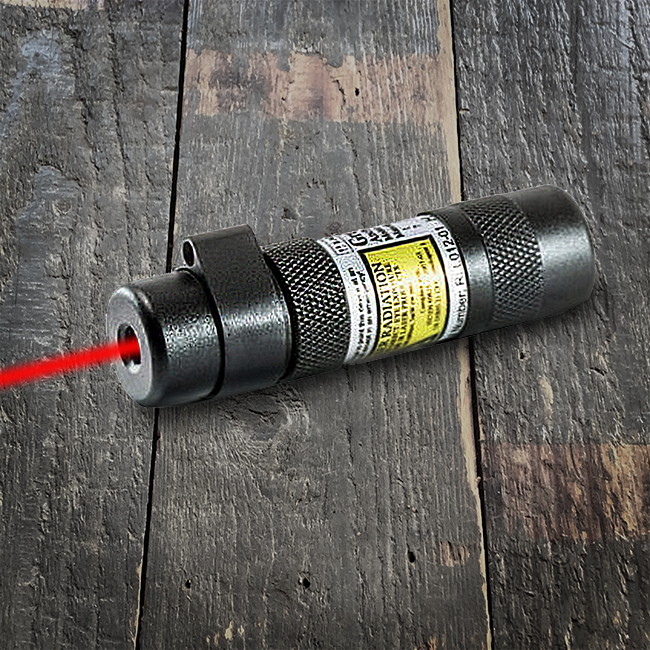 This is my Rescue Laser Light. A Laser Light is a hand-held day and night laser signaling device that provides a convenient, effective way to signal a rescue party. Unlike normal lasers, the Rescue Light isn't beaming a dot. It beams a vertical fan of light that spreads thousands of feet long at miles of distance, making it easy to get the attention of rescue people, – vehicles or -aircrafts. A target will see a brief, but bright, momentary flash as the laser line crosses their field of vision. At distances of 13 feet or more, the Rescue Laser is perfectly eye safe, yet incredibly effective up to 30 miles away. It's waterproof, rugged design combines the safety of a laser signaling device with the convenience of a flashlight. The Rescue Laser Light is non-flammable, environmentally safe, and can operate continuously for 40 hours on a single, long-life, replaceable CR123 lithium battery. It has a Sight Ring to help aim at your target.
Specs:
Visibility: 32 km nighttime, optimum conditions and 1.6-4.8 km daytime
Waterproof: to 24 m
Operational Life: 40 hours continuous use before changing battery
Battery: CR123 lithium battery
Class 3R laser device < 5mW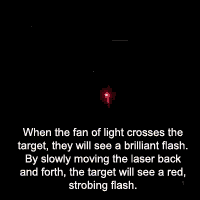 Lomo Emergency Shelter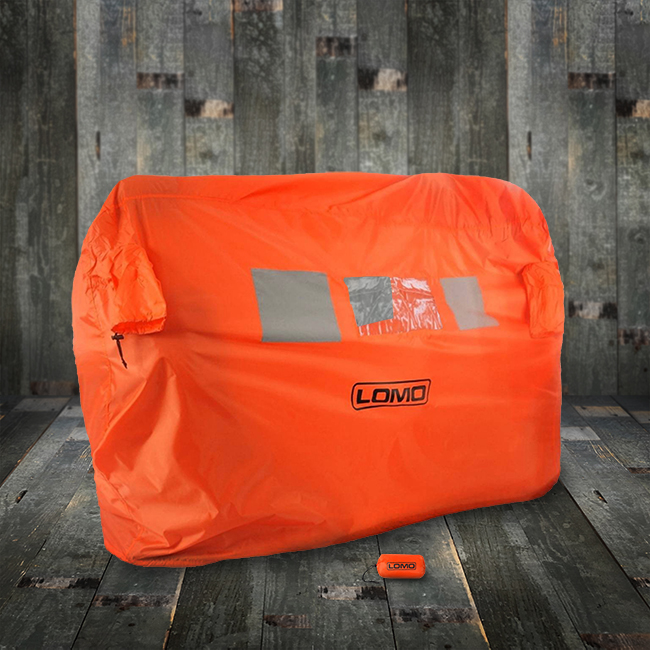 My Lomo Emergency Storm Shelter is a 2-3 man 'Bothy Bag'. It provides protection from the wind and rain, lightweight, easy to carry and can be pulled over 2-3 people to help keep the elements off them in an emergency. High-viz orange, PU-coated polyester, two large retro reflective patches reflecting, a viewing window and two clossable air-vent snorkels aid ventilation. Packs as small as 21cm x 10cm and weighs 360 grams.

Haago Body Warmers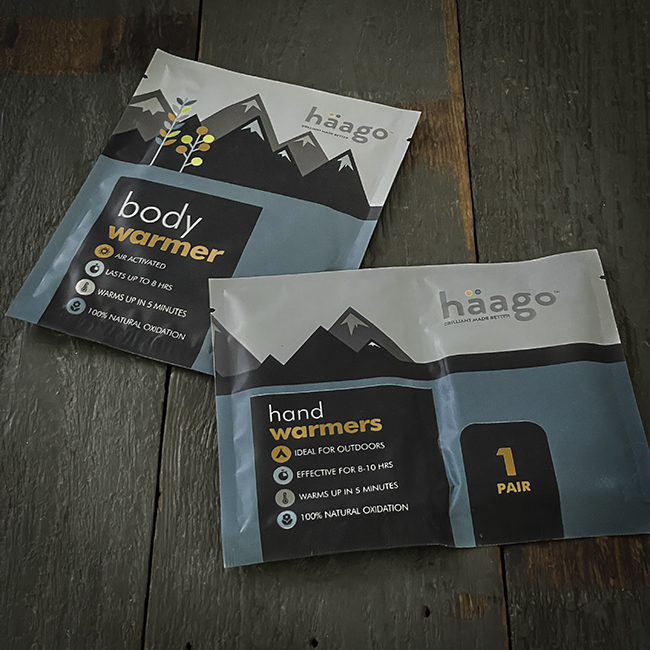 These Haago Body Warmers are activated upon by exposure to Oxygen, staying warm for up to 10 hours, using 100% Natural Oxidation.

Vallon Freebirds Goggles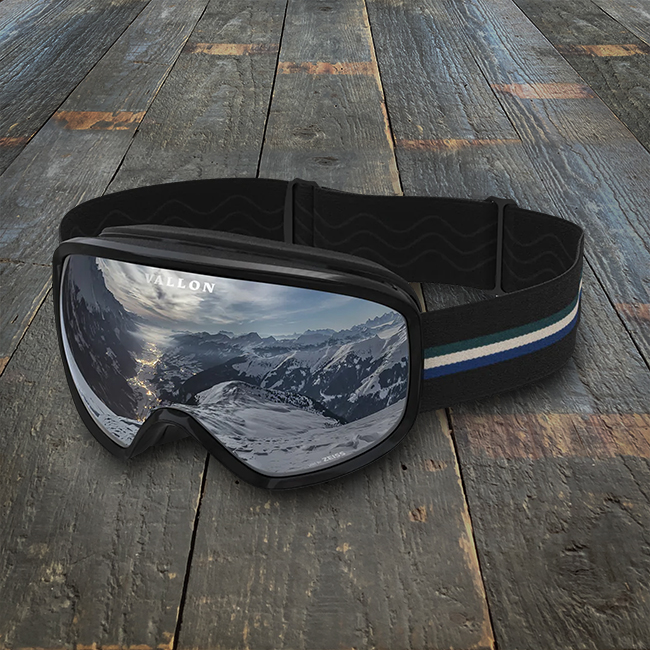 I use my Vallon Freebirds goggles not only for skying, but also for mountaineering and hillwalking. In snow and stormy conditions having goggles can be a game changer when hillwalking. They are fitted with top-of-the-range lenses from ZEISS. I use them as OTG (over the glasses) as well, but this depends how large your prescription glasses are. The warm tint increases contrast and enhances depth perception, while the mirror coating is anti-reflective and provides all-day comfort. The ultra-flexible TPU frame is lined with triple-layer foam, which forms to your face and offers superior comfort to other goggle materials. The polycarbonate lens from ZEISS is combined with an inner anti-fog lens from Italian experts Mazzucchelli. The strap is silicone-backed for maximum stability. The dual-layered lens has a spherical construction offering a wider field of vision, less glare, and less distortion compared to cylindrical-shaped goggles. The lens is interchangeable and optional lenses are available:
Standard lens (15% VLT) The mirror coated lens is optimal for sunny and varied conditions.
ZEISS Orange (36% VLT) Using ZEISS's patented SONAR technology, this low-light lens is revolutionary in its ability to enhance colors and contrasts, and to detect bumps and obstacles. A must-have when active in poor conditions.
ZEISS Smoke (13% VLT) An optimal lens for bright and sunny conditions. The dark tint reduces eyestrain and maximizes eye comfort and relaxation.
VLT stands for visible light transmission. This ranking is a percentage that indicates how much light goggle lenses let through, so for sunny conditions, you'll need a low percentage.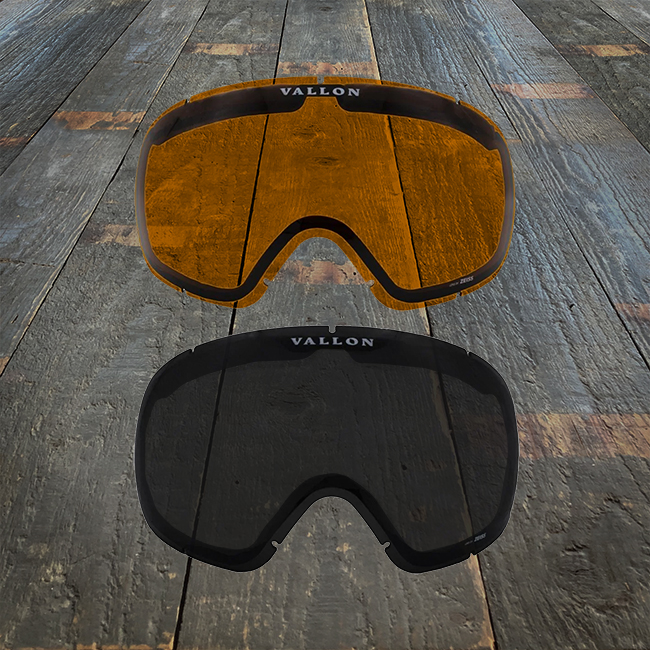 Clothing
Ullvi 3-layer snow set by '2117 of Sweden'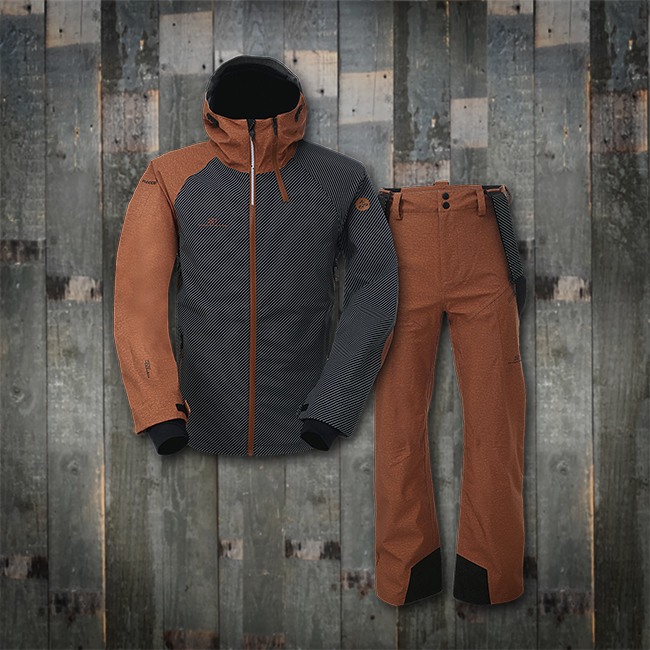 This Ullvi 3-layer set of a hardshell jacket and trousers is the ultimate in snow wear! If you share my passion for ECO-friendly gear, this is the right gear for you.
Outstanding quality, wearability and looks! This is the best wear for winter trips to destinations like the Alps, Pyrenees and the rainy cold of the Scottish Highlands. These Swedish clothes are really comfortable to wear whilst being active.