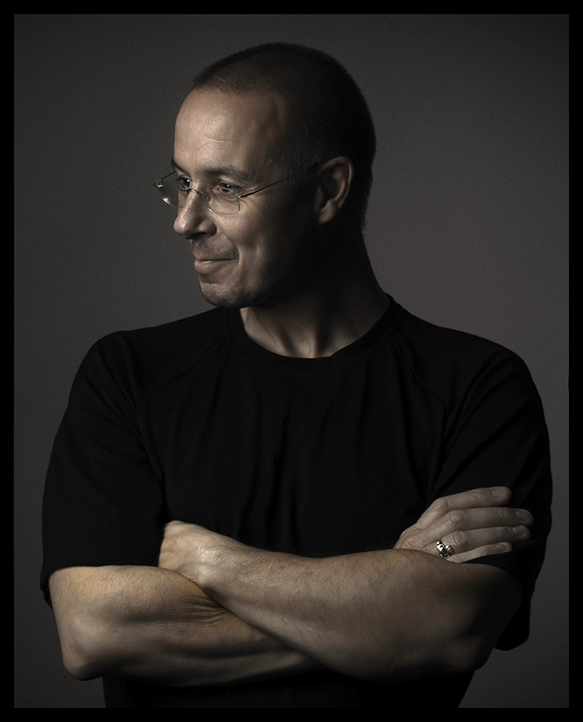 Kayaking
Over Sixty years old and still going fairly strong, I am one of these discerning kayaking enthusiasts that ran rivers up to Class V in my younger days. In this stage of my life, I know my limitations and qualify as a mediocre recreational enthusiast. I have been kayaking for the better part of my life, as an instructor, guide, slalom competitor, slalom official, polo player, and safety & rescue instructor ('Swiftwater Technician'). Running many rivers in Europe, from Norway to Turkey, not bothered by classification. Starting in the 1980's in a polyester kayak. Then the PE-era arrived, concentrating on high volume river and creek running.
Trekking / Backpacking
As an experienced backpacker I have walked a wide range of terrains and conditions. I absolutely love the Scottish Highlands, Alps and Pyrenees. I prefer solo-hikes, going off-grid and off-line, living off the land, for longer periods of time. I have walked my fair share of long distance hikes, like the Tour du Mont Blanc, Via Adamello, Tauern Höhen Weg, the Slovenska Planinska Pot and many more.
Haute Randonnée Pyrénéenne (HRP) My all-time favourite must have been walking the Haute Randonnée Pyrénéenne (HRP). An alpine long-distance trail (Thru-Hike) in the Pyrenees joining the Atlantic and Mediterranean, following the French-Spanish border, from coast to coast. It took me the better part of two months, due to snowy conditions (spring). We did not use any of the huts and we stood on every single peak along th highest route. Being a relatively young mountain range, the Pyrenees have very steep peaks and deep valleys. The HRP follows an unmarked trail, being the highest walkable route. You must be prepared to overcome very hot as well as snow and freezing conditions. The use of crampons and ice axe is mandatory. Since all peaks are to be climbed, there is some higher grade scrambling required. Alpine rating (summer conditions): French scale: 6a / UIAA/German: 6+ / UK: E1 5b – E2 5a. Climbing all the peaks, you'll reach a highest point of 3,404 metres (11,168 ft).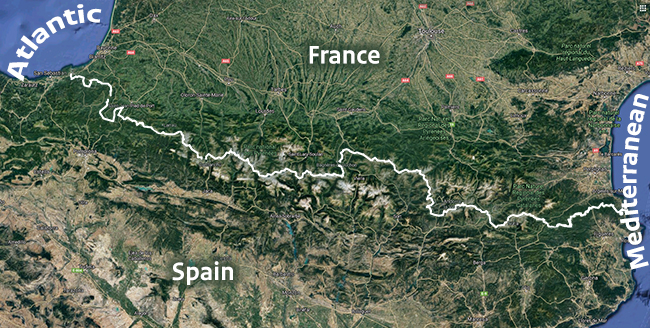 Biking
My biking adventures started as 'collateral gain' from being in the mountains and seizing the opportunity. From downhill biking to rally's, I have done some. We best like bikepacking routes like the Torino-Nice Rally, the Kungsleden, the Danube Cycle Path, the Parenzena, the Heckmair Transalp and the Grand Traversée du Massif Central. Nowadays I'm exploring the possibilities of e-Bike touring.
Alpinism
I used to make it a big thing to climb all the iconic peaks in the Alps. I started with the ten highest, followed by challenging routes and different disciplines like ice climbing and mountaineering. These days I prefer winter alpinism and high altitude camping.

Marmota Maps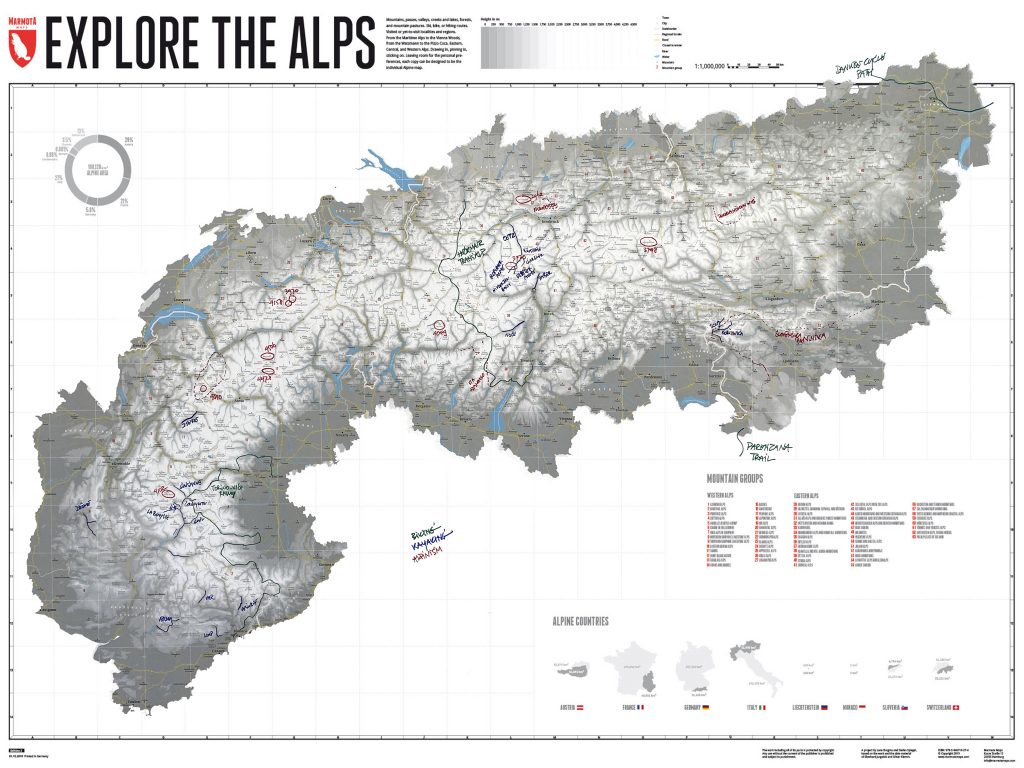 Recently I became aware of the awesome Marmota 'Explore the Alps' Maps. Huge maps of the Alps to register your own special adventures in the Alps. All your ski-, bike-, climbing- and kayaking memories in one place. (I can't wait for them to release the Pyrenees map.)