Kayaking Watches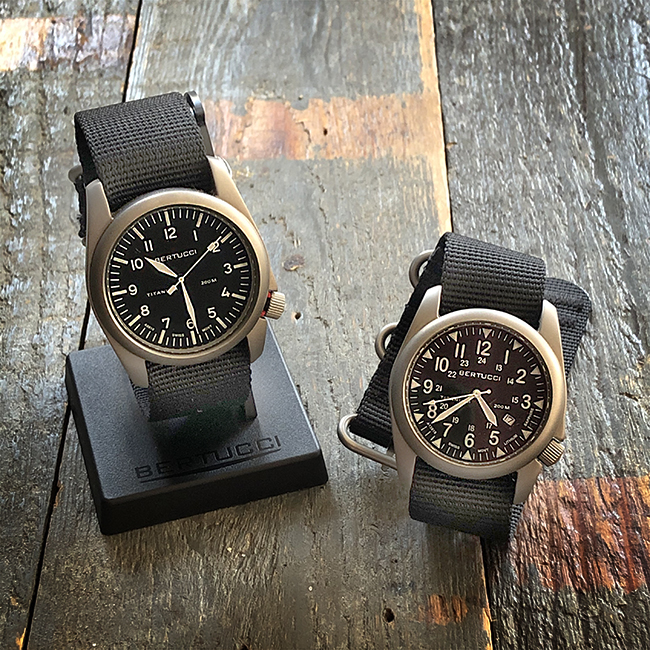 These are my kayaking watches. The (left) 'Bertucci A-4T Aero' is the WhiteWater Watch, taking all the beatings. The (right) 'Bertucci A-4T Super Yankee' is my pride and joy and my Every Day Wear watch. What they have in common is:
44 mm Matt Titanium housing, 10,6 mm high.
Weight 67 grams.
Water resistance upto a depth of 200 meters.
All metal 5 jewels Gold-plated mechanics.
Super Luminous hands and markers.
A low battery indicator.
Heavy Duty Webbing straps.
Design inspired by WWII U.S. Military watches.
The right one, the Super Yankee, costs a little more, due to having a 10 year Lithium battery (vs a 5 year battery), hardened Sapphire Crystal (vs hardened mineral crystal) and a Date indicator. Awesome watches!

FixPlus Straps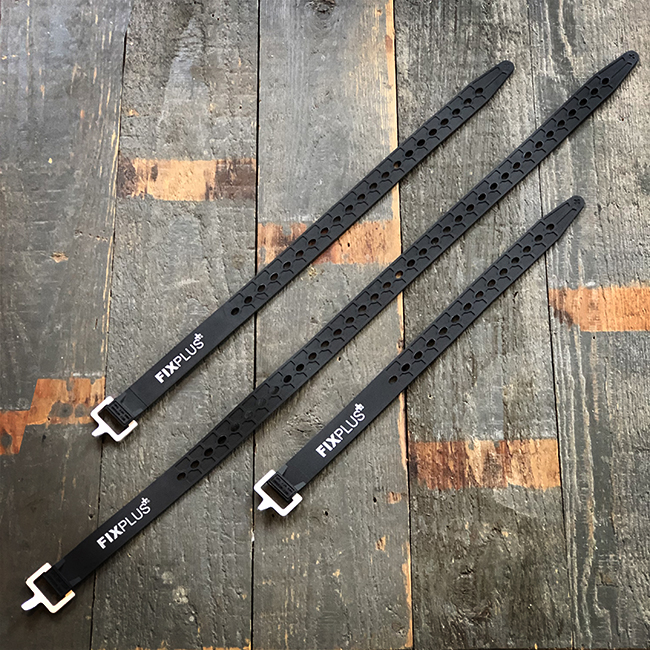 These FixPlus straps are the best ever for securing and bundling equipment. The one hand operating ties are an awesome solution to strap stuff to your backpack, into your boat, onto your boat, onto your helmet, whatever! All you do is lead the strap through the buckle hole, bend it backwards and hook it onto the to secure it. These come in loads of colours and lengths. I went for all black and have the 66, 46 and 35 cm versions, along with some (blue) strapkeepers. The strapkeepers are useful for keeping the ends tied in windy situations (e.g. roofrack) or if the ends could get stuck (e.g. bicycle spokes). FixPlus straps are tear resistant up to 90kg and are resistant to UV, Cold and Salt water.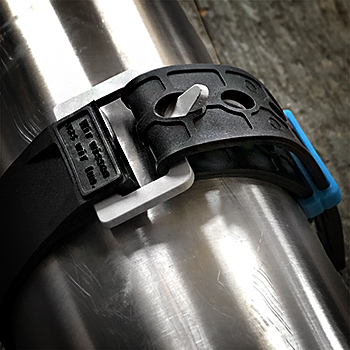 RailBlaza Kayak Cart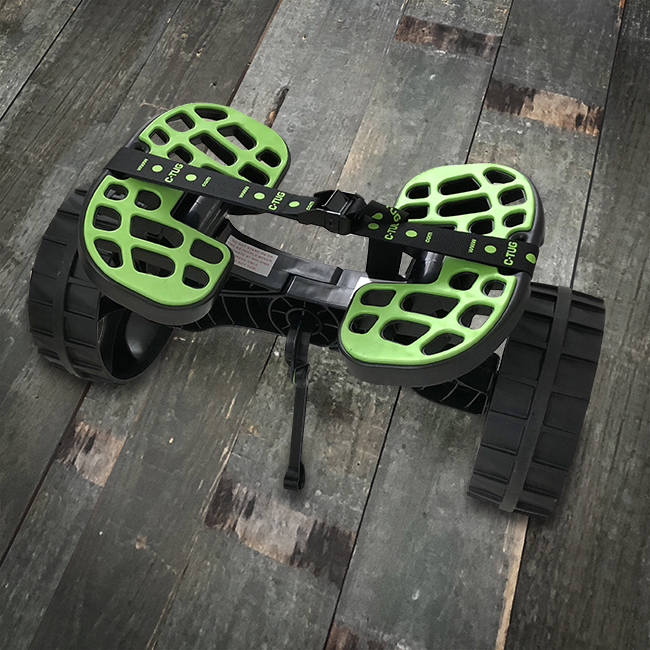 Now here's a great cart for off-roading your kayak to and from the river. An extremely simple and logical cart. The pads adapt to the angle of the boat, a strong strap is used to tie the boat onto the cart and it has a practical kickstand. It's very easy to (dis)assemble and a very practical design.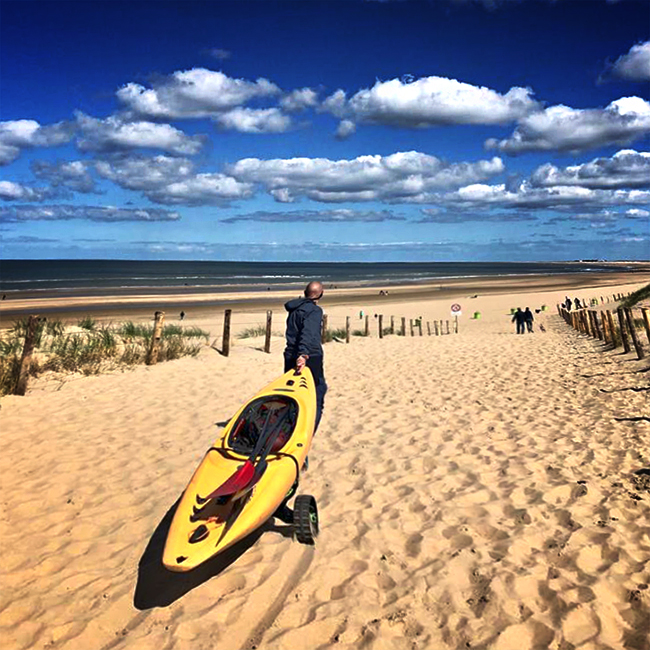 SurfEars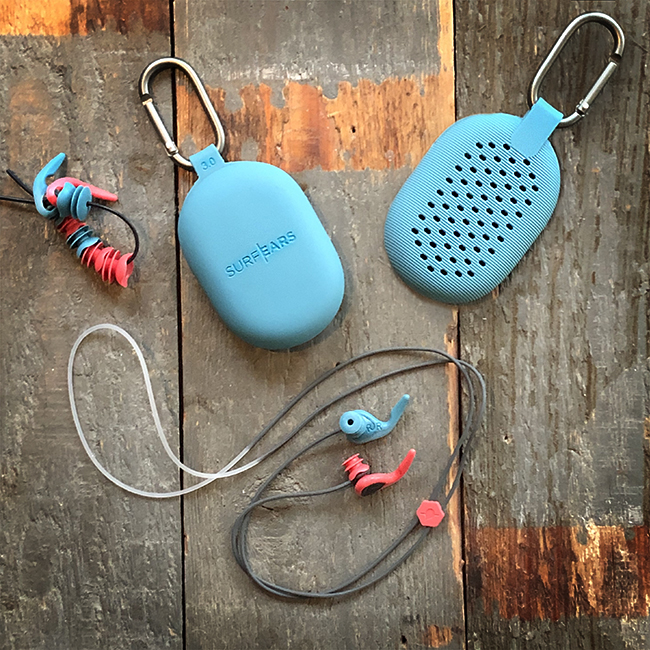 So here is the new version of the SurfEars! Whether you have problems with getting water in your ears, or simply don't like it to happen: this is te solution. I personally need to wear these in the pool while poloing for comfort and I like them when paddling very cold water. One of the unique features is that, while it keeps the water out, it let's sound in!

SurfEars is one of these European companies that's been around forever and keep improving their product continuously.

Umbrella's by Euroschirm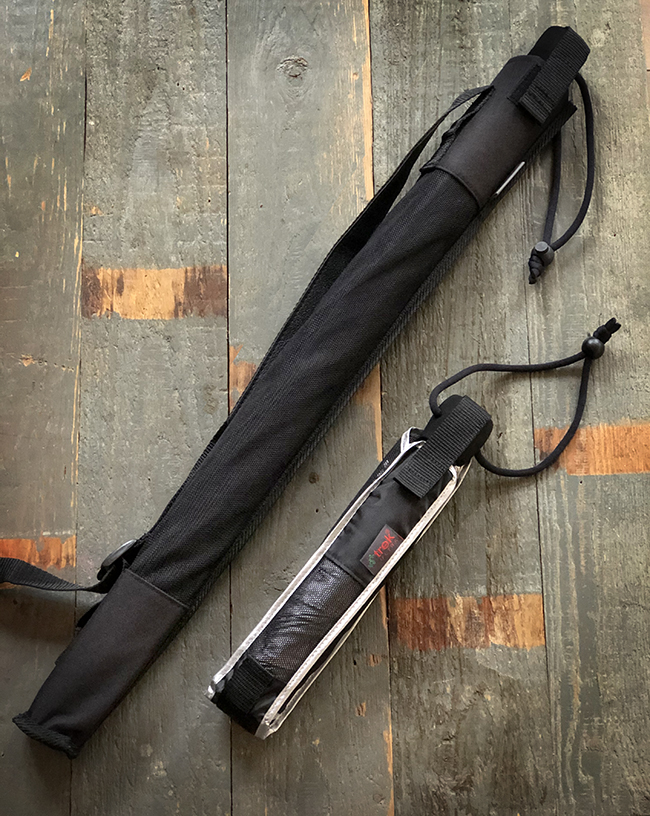 A day out to town? Roasting a chicken in front of the tent? Rushing to the outhouse? Here are the umbrella's I like best.
My Birdiepal Outdoor: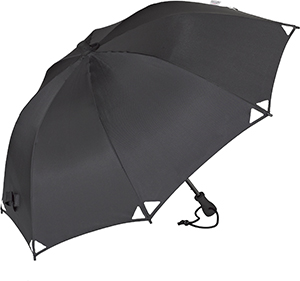 This is a nearly unbreakable umbrella, with some outstanding features, such as: a high-density fiberglass frame, double-stitching, wear-resistant safety tips, a 'thick glove' opening system, webbing loops to attach it to a backpack, an integrated floating compass, a mesh sleeve and it has (optional) reflective element on all tips.
My Light Trek Ultra: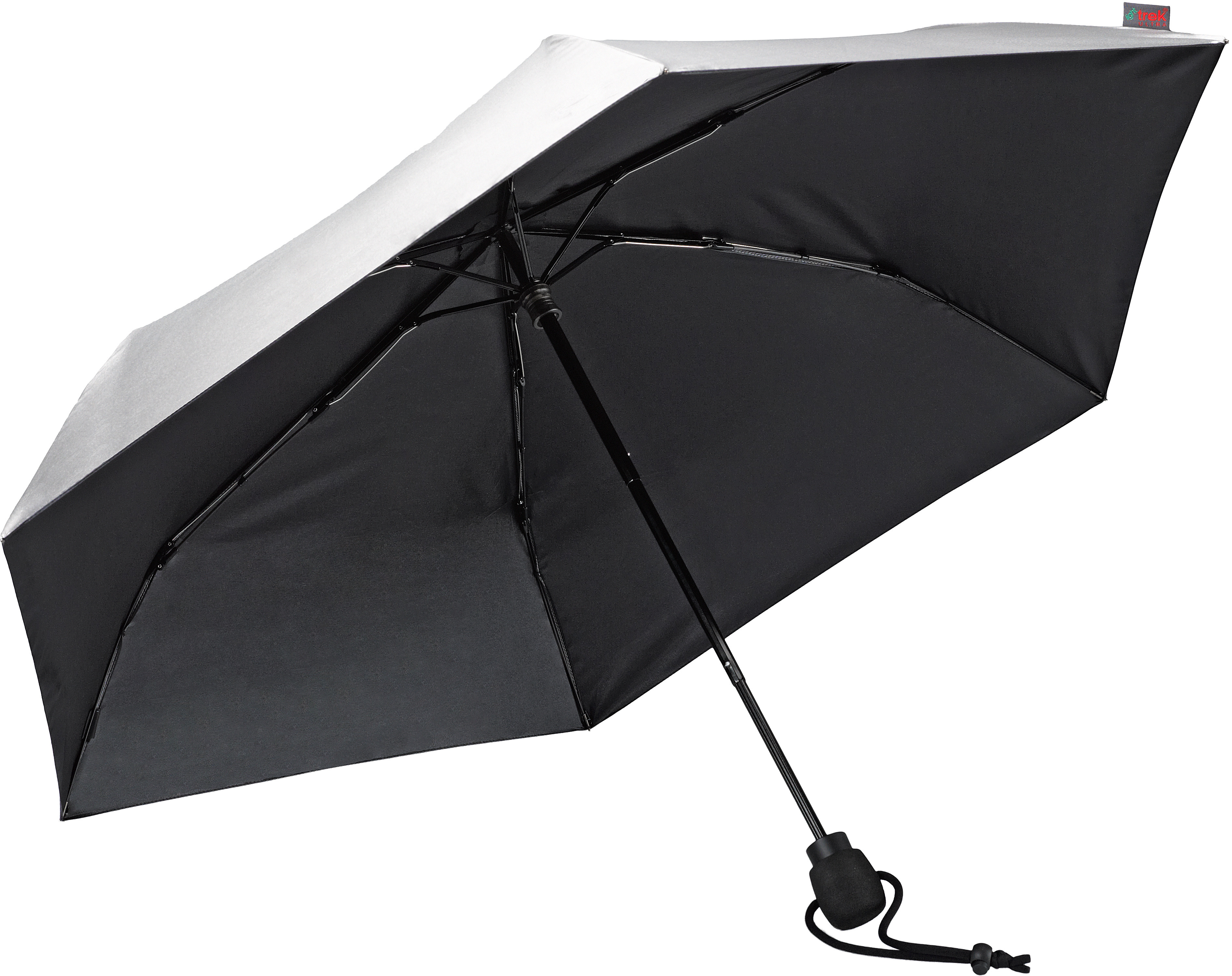 A 175 grams umbrella! Ribs made of aluminium and real carbon. Flexible and corrosion resistant. It has lightweight but sturdy polyester fabric with Teflon-treatment and double stitched seams.
Whilst 27,5 cm small closed, it has a 98 cm diameter when opened.
My version has the silver outside canopy providing UV-protection factor of 50+.

Euroschirm is a family business developing speciality umbrellas. They utilize new techniques and materials for practical reasons. Exactly what we like. Have a look at their website and see how they can help you staying dry.

Handy Nice-to-haves by Coghlan's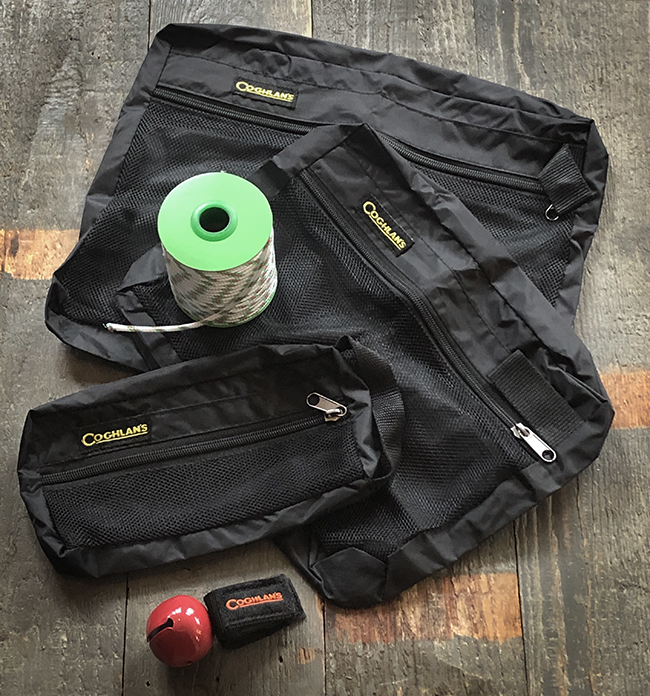 This is a true 'multivarious' post, as is Coghlan's. Browsing through their products, I allways find practical and functional gear. This time, I ran into the following items:
The Bear Bell:
I only met a bear up close once. A Cantabrian brown bear, in the Spanish Pyrenees. This bell could have prevented that, by warning for my approach. It works on other scary animals as well ….
Organizer Bags:
These three bags have a large mesh part, which allows water to go in, and most importantly, get out. They are strong and light, and thus ideal to take items with you in the kayak.
Utility Cord:
Never underestimate the usefulness of a length of rope. Twenty meters of 4mm polypropylene cord. No rot. No mildew.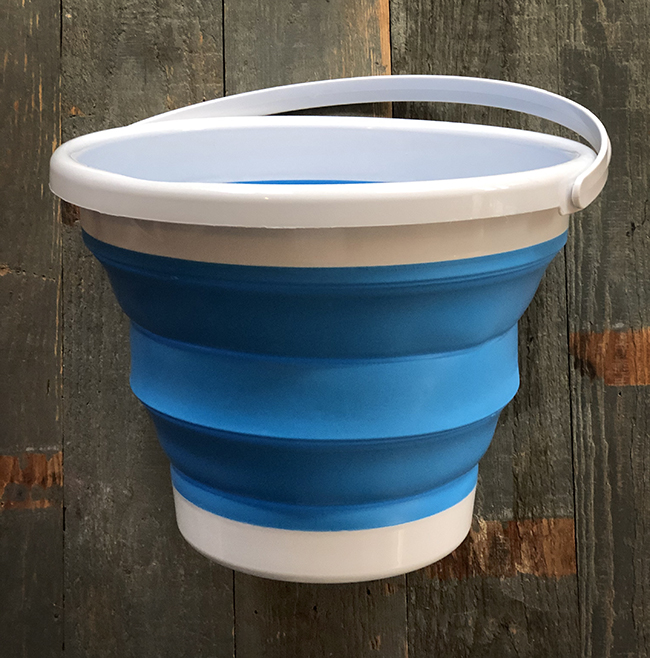 Call me crazy, but I think buckets are the best campsite waste bins. So I had a good day when I found this Collapsible Bucket made by Coghlans's.

Fishing Gear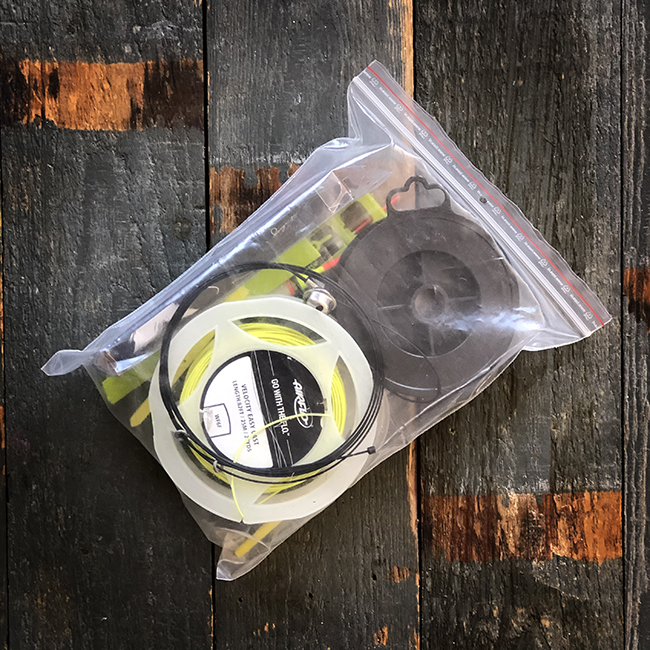 Inormally use a spinning rod, but without the reel. Simply because these rods pack really small. I carried three setups to Scotland: A fly set for fishing Grayling and Trout. A Boily set for Salmon and bigger Grayling.
And a bobber set for fishing on lakes.