Cold Steel SRK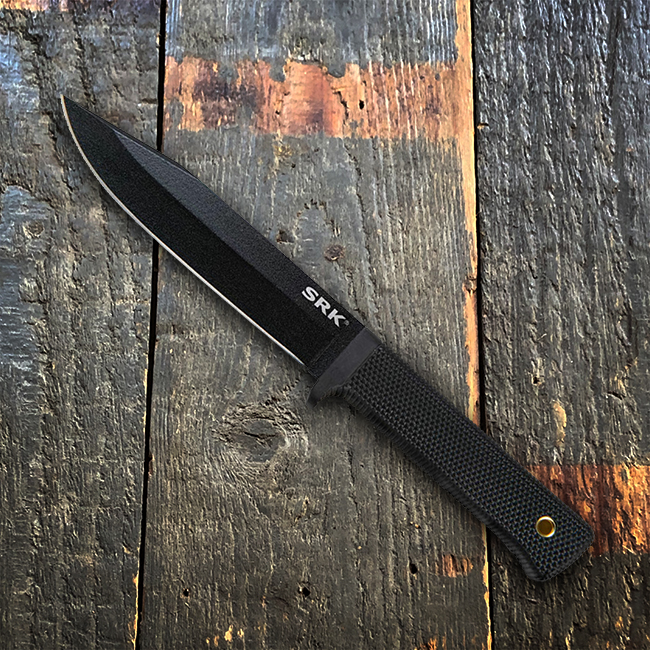 The Cold Steel SRK (Survival Rescue Knife) was designed specifically with this in mind. A popular knife with safety, rescue and survival pro's. The SRK has proved its worth time and time again in the most demanding environments. The blade is made of SK5 steel. This is a type of carbon steel that can take a beating very well. Not completely stainless, but fortunately the coating helps with that. The 5 mm blade gas a thin grinding of the blade, it cuts like no other. It is a healthy balance between cutting properties and firmness. The Kray-Ex handle offers a lot of grip, even in wet conditions. The sturdy Secure-Ex holster has a press stud so that you will not lose the knife.

My Linder Super Edge II knife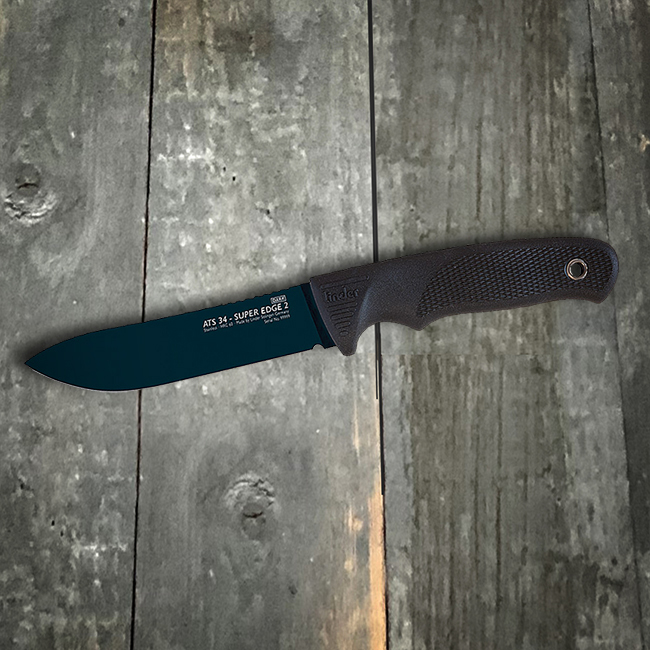 The Super Edge 2 is a reliable partner for outdoor needs. It has a outrages amount of grip and can take a beating (mind you: sticks, not hammers!).
The handle is made out of Kraton, an elastomere (synthetic rubber), that provides a great grip. Firm, but tactile. The shape prevents it from slipping and twisting in your hand.
The blade length of 11 cm is my abolute favourite. it's made out of a high quality stainless steel: Hitachi ATS 34 steel. An alloy that has very small grain size and excellent edge retention. ATS 34, although stainless, is not as corrosion resistant as some other alloys. It is not an ideal selection for salty environments, although Lindler has compensated this by treating this steel (by vacuum processing and cryogenic soaking) to a high hardness of HRC 60 and by coating the knife with Kal-Gard.
HRC 60, imho, provides the best balance between hardness and brittleness. The Kal-Gard coating provides corrosion protection.
The quality of the knife and the pride of the makers is reflected in the knives being individually numbered.
Specs:
Blade length 11 cm
Handle 11,6 cm
Blade 11 cm
Overall 23,3 cm
Blade thickness 4,9 mm
Weight 150 g.

Linder of Solingen Germany, has been a family owned company since 1870, making renowed knives.


Silky Saw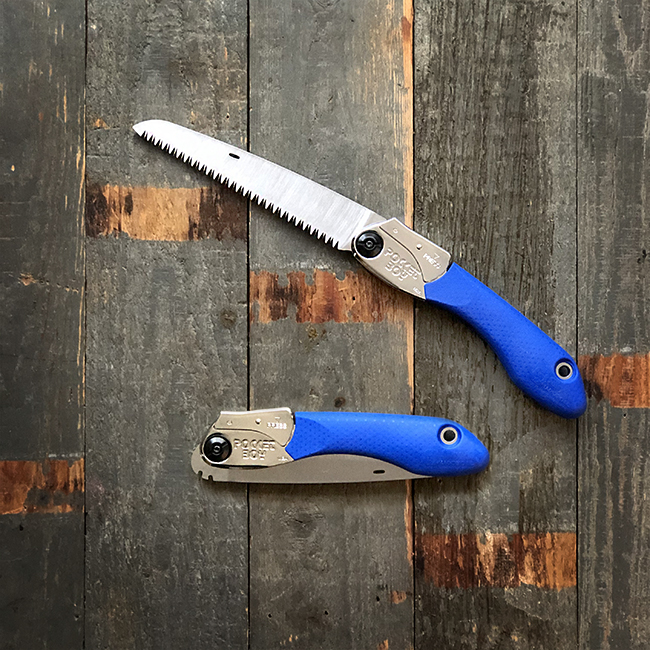 Here's my Silky Pocketboy 170-10 saw. This is a practical and functional piece of kit and a must have on every camp site. The 17cm blade has a convenient length for sawing, whilst keeping the overall length practical. With 10 teeth per 30 mm it's suited for both fresh and hard wood. I have an additional 20 teeth blade (suited for hard wood) for fine work like notching trees or making stuff. It takes less than a minute to change blades. It comes in a clear plastic case with belt clip.