Dropracks 'Sport' Roof Loading System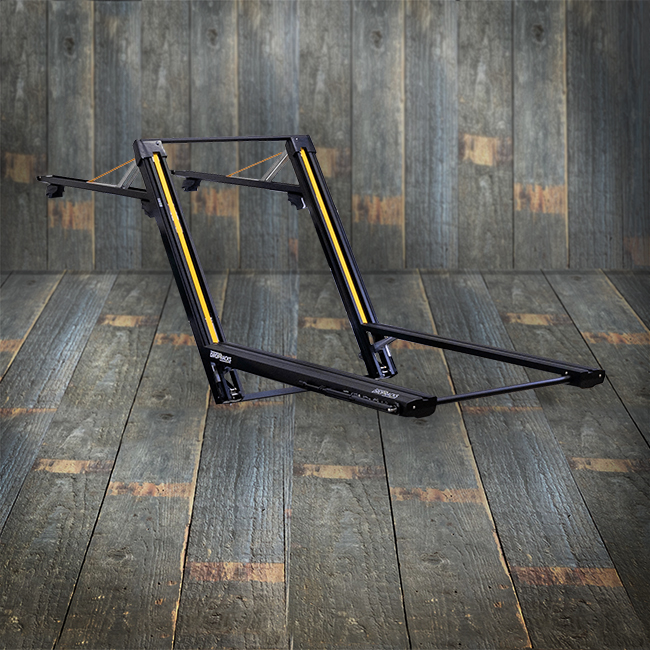 The Dropracks Sport is a roof rack system, that supports lifting heavy loads up to 75kg using a cranking- and sliding action. By a few turns of a handle, it brings the load down to waist or chest height, still with a horizontal loading platform. It has an effective loading width of 130cm, offering plenty of place to load two whitewater kayaks! The Dropracks Sport weighs 29kg and needs a set of (car specific) roof rack feet with a standard T-channel attachment. Accessories with a standard T-bolt attachment can be fitted on top of the Dropracks Sport. (Kayak carriers, bike carriers, roof boxes, et cetera.)

FlipTite Tie-Down Straps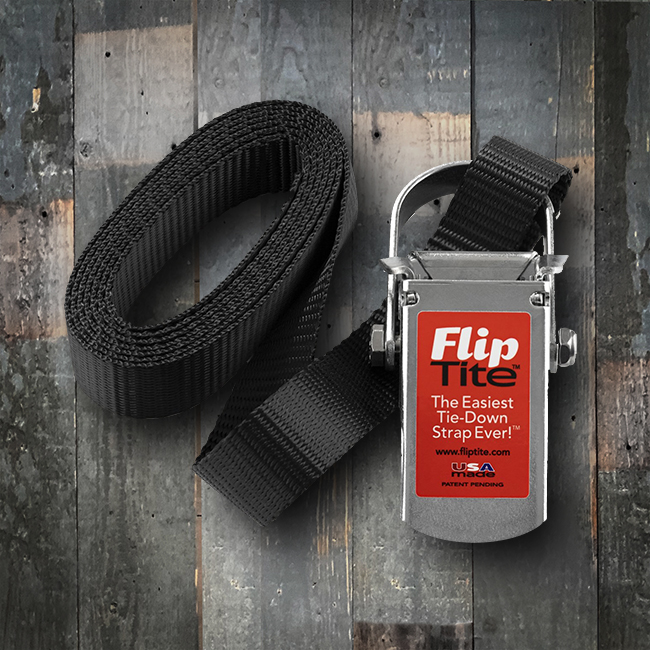 The FlipTite tie-down strap has an easy flipping buckle. Just insert the webbing, pull out the slack, and flip the buckle over. It's tight, and you're done! All three locking features need to be activated at the same time for it to release. Because each feature works independently, it is virtually impossible to accidentally release the strap.
Supplied by Talic Storage System

C-Tug SandTrakz Cart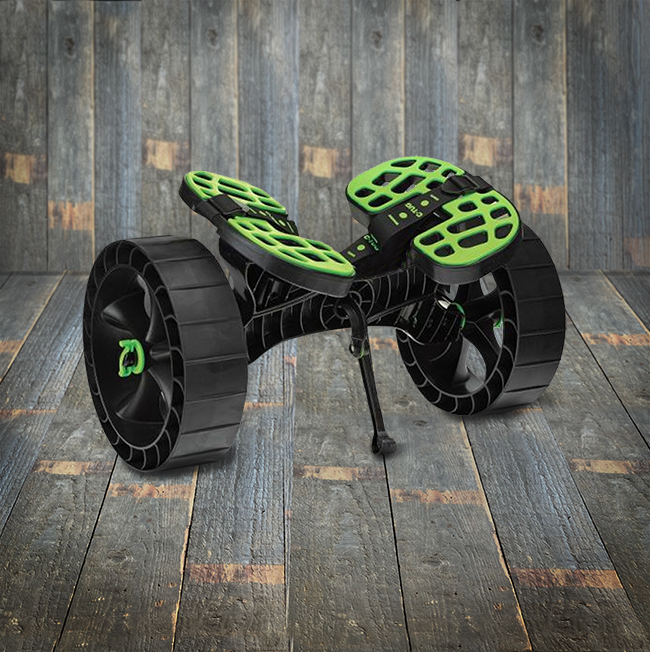 The C-Tug SandTrakz Cart is the very best cart for moving kayaks over soft sand. An extremely simple and logical cart. The pads adapt to the angle of the boat, a strong strap is used to tie the boat onto the cart and it has a practical kickstand. It's very easy to (dis)assemble and a very practical design.
It's large diameter wheels with long track length are far more effective on soft sand than wide, sand pushing, small diameter, wheels. With these puncture free 31,5cm diameter wheels it takes no effort pulling kayaks over sand. It can be taken apart and assembles without any tools, so it can easily be taken on trips. It weighs only 4.6 kg and can carry a max of 80kg. There is no restriction to the width of your kayak, because it's placed higher than the wheels. The SandTrakz wheels are sold seperately to be retrofitted onto the regular C-Tug kayak cart. An optional C-Tug 'Double Up Bar' is available to link two carts to carry even more load!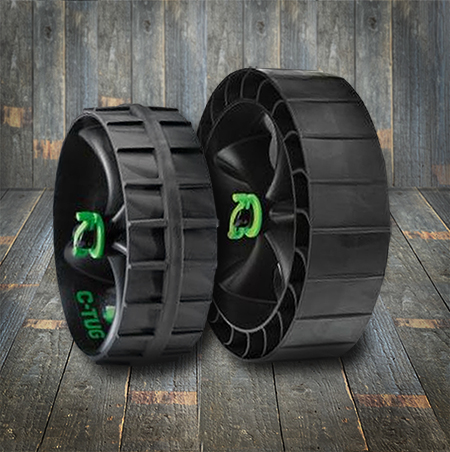 Talic Kayak Storage

Kayak Condo XL Double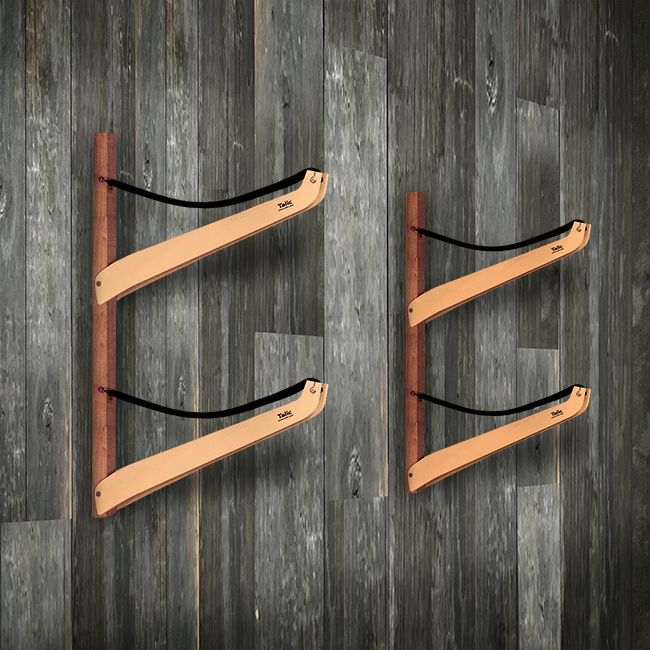 The Talic Kayak Condo XL kayak storage system was designed for wider boats. The wood construction is extremely durable. It supports boats up to 45kg. The 5cm wide webbing cradles your boat above the framework. These racks are made with strong nylon webbing, yellow pine, and birch woods for a touch of natural beauty. Stainless steel hardware makes for easy mounting and long-lasting durability. It requires some simple assembly and for outside use it needs a waterproofing stain or deck seal. It folds up if not in use.

Wall Mount 5 Paddle Rack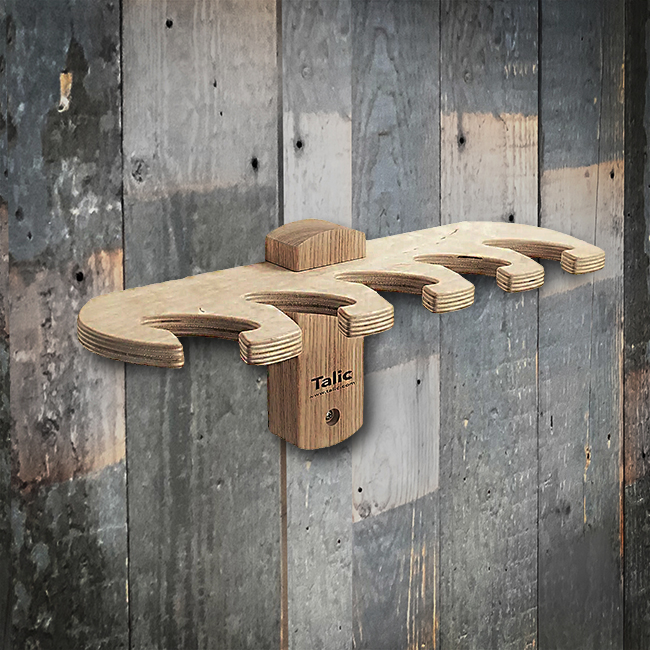 The Talic Wall Mount 5 Paddle Rack holds five paddles. Beautifully crafted from solid Hard Pine and 11-ply Birch that doesn't damage paddles. It requires some simple assembly and for outside use it needs a waterproofing stain or deck seal.