Folding Trekking Poles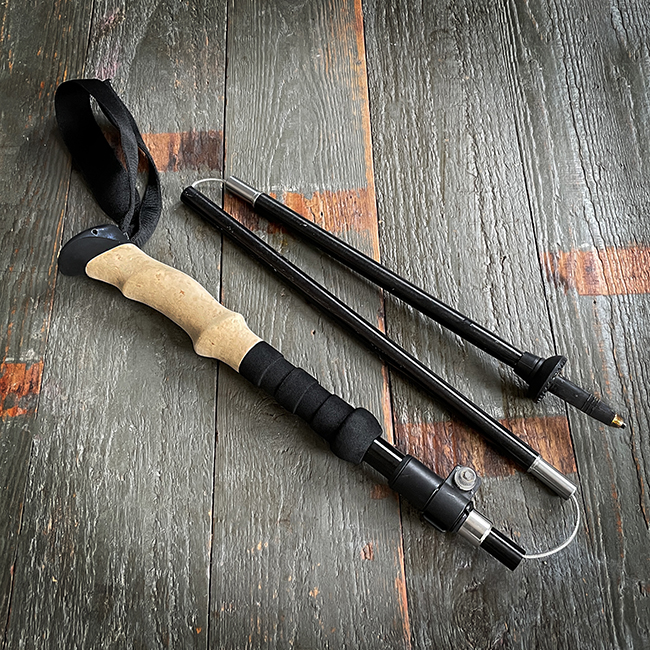 My Origin Outdoors Trekking Poles 'Micro-Fold' are well made, reliable poles. Their prime feature is the folded size of a mere 37 cm. At 556 grams per pair (278 each) these are lightweight poles. In combination with my mud baskets, they do not get stuck or get pulled apart (a serious risk with spring-operated poles). Height adjustable from 120 up to 136 cm. One of the reasons for chosing these poles is the fact that they are not shock absorbing. I do not appreciate the loss of 'feeling' that shock absorbing brings, especially when used as wading aid. Both the clasp lock end the tip tend to oxidize, but a little oil or grease will do wonders. All in all, these are decent reliable poles at a very fair price.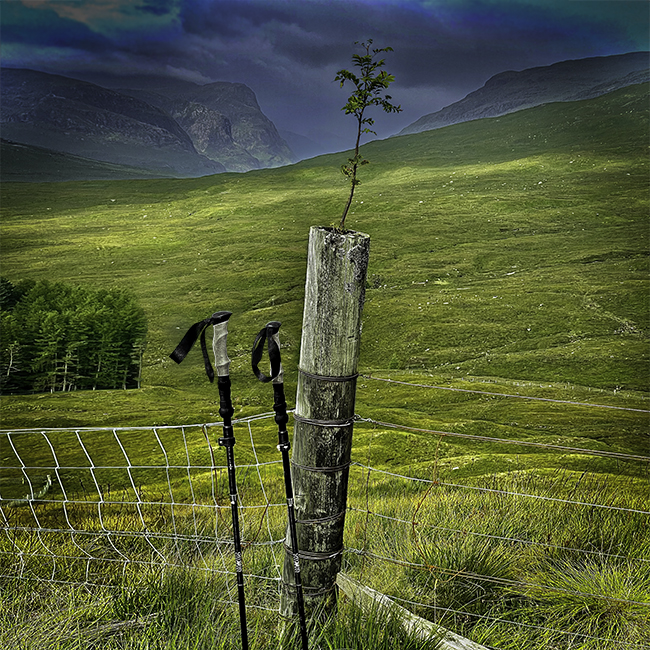 Trailer Locks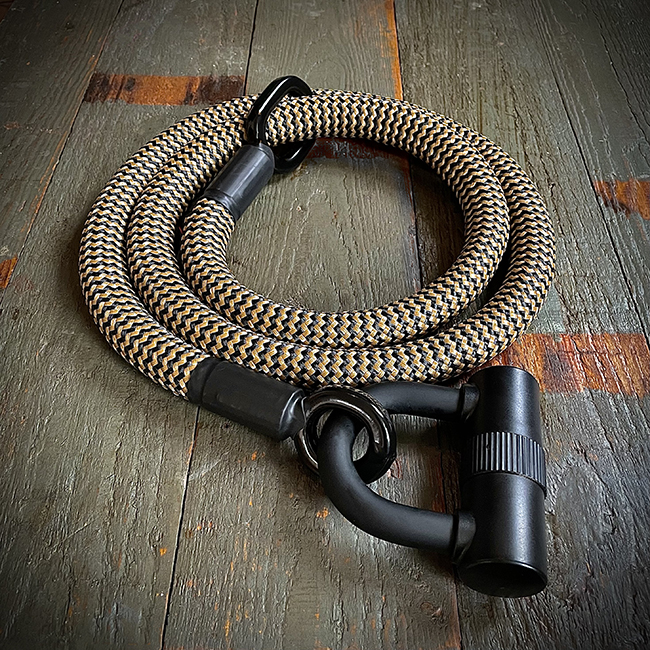 I use these Texlock cable locks to secure kayak trailers, either to the (fixed) towing eye of my car, or to a permanent structure. Circumstances will make me use either the long or the short version. If needed, they can be coupled.. The eyelet with U-lock is Sold Secure Silber and ART2 certified, which means it'll take several minutes (instead of seconds) to open it.

Locks for Kayaks and other gear.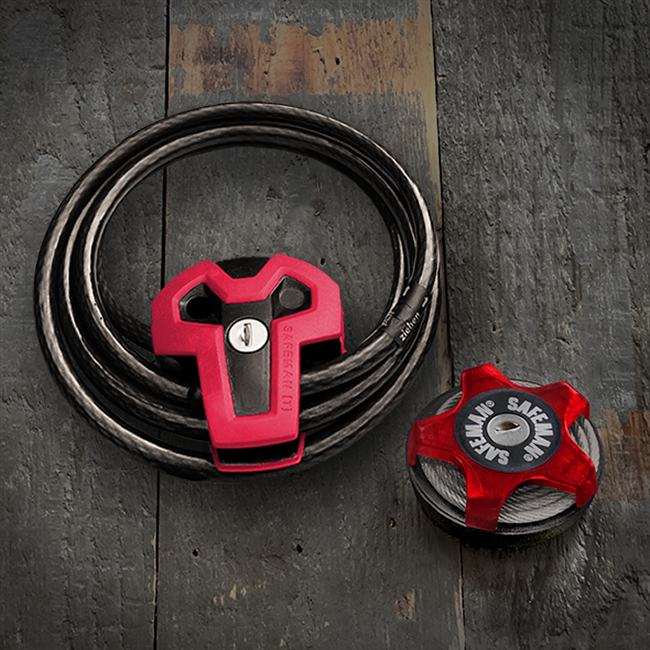 These are my go-to locks. The awesome Safeman-T and it's little brother, the Safeman.
is a heavy duty 1.85 meter long plastic-sheathed steel cable with Ø 10 mm and is continuously adjustable. It allows the use of one or two two loops and thus the greatest possible flexibility for securing, connecting and lashing. Safeman-T locks automatically. You only need the key to unlock. It stows neatly around the lock body.
It is 17 cm in diameter, 530gram, 250kg breaking strength, plastic coated stainless steel cable, 185 cm length, 10mm diameter, two loop technology, cable.
I utilise the Safeman-T for the most obvious important locking tasks, such as securing my kayak to the trailer for transport, to a tree at night and to other solid points for general fixing situations. I have different colour versions in use.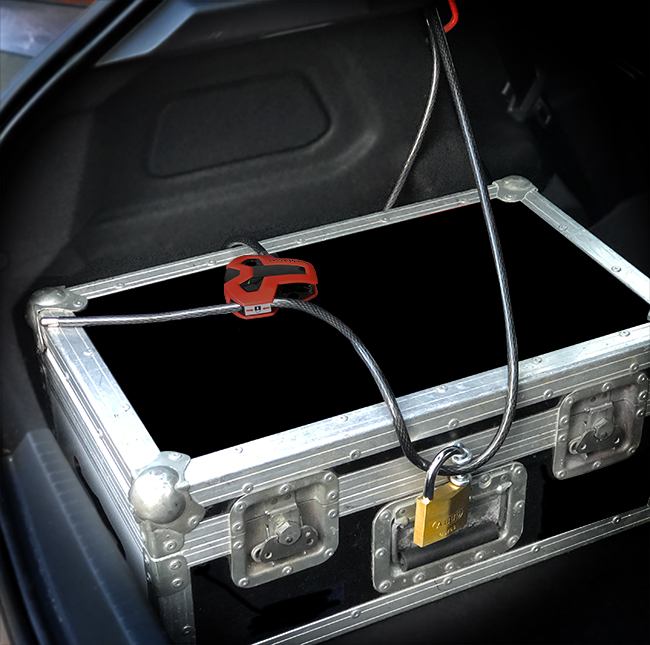 I also use the Safeman-T for securing my trunk, containing all my photography- and filming gear, inside my car.
is very useful whenever you need a more flexible, smaller diameter, cable.
It is 7,5 cm in diameter, 130gram, 100kg breaking strength, plastic coated stainless steel cable, 75 cm length, 4mm diameter, two loop technology, cable.
Especially when securing your boat, paddle and other gear during trips. But I always carry these when I expect a need for securing rented gear or ski's, bikes and such. It's small enough to carry in your pocket.I have different colour versions in use.

Gold Pans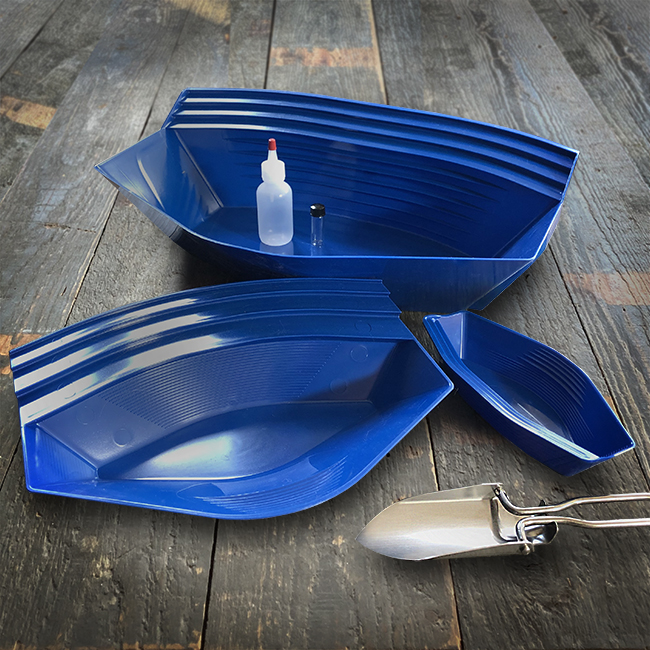 This Gold Claw Pan Bundle contains a three sizes of pans and comes with a First Gold Experience Kit containing paydirt with real gold in it, a snuffer bottle and a vial.
The (smallest) Pocket Pan is a great option to carry in your backpack. The (medium sized) Original Pan is ideal to have at basecamp or in the car permanently, whilst the (biggest) Production Pan goes through loads of paydirt in a wimp. The pans are made from Tritan plastic, which makes it durable and virtually indestructible.
I use the Stainless Steel Folding Shovel as well. It's not part of the bundle.
Wether you expect, hope or need to get rich quickly, or just want to have a relaxing time with a chance of finding some gold: this is a great set, to do it with.

Straps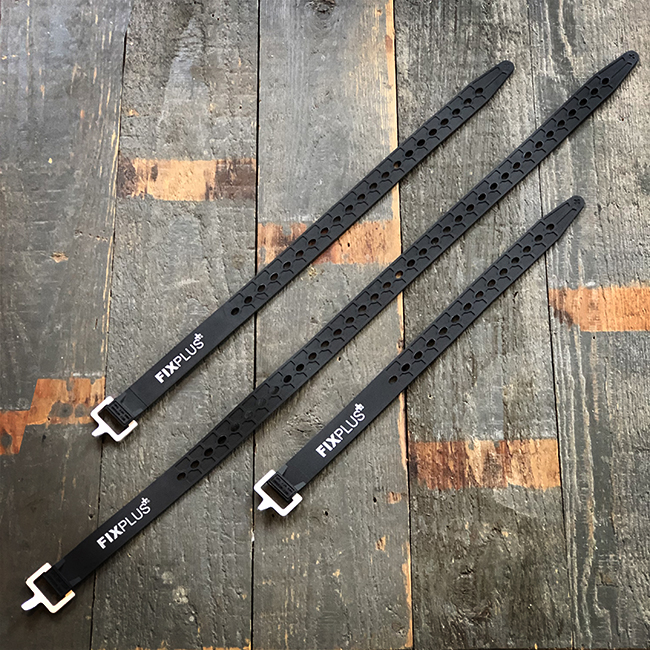 These FixPlus straps are the best ever for securing and bundling equipment. The one hand operating ties are an awesome solution to strap stuff to your backpack, into your boat, onto your boat, onto your helmet, whatever! All you do is lead the strap through the buckle hole, bend it backwards and hook it onto the to secure it. These come in loads of colours and lengths. I went for all black and have the 66, 46 and 35 cm versions, along with some (blue) strap keepers. The strap keepers are useful for keeping the ends tied in windy situations (e.g. roof rack) or if the ends could get stuck (e.g. bicycle spokes). FixPlus straps are tear resistant up to 90kg and are resistant to UV, Cold and Salt water.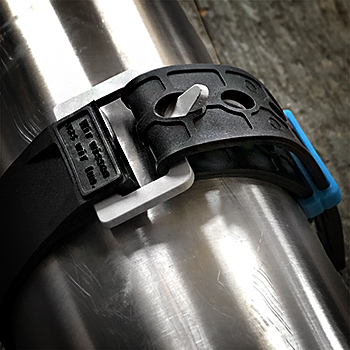 Kayak Cart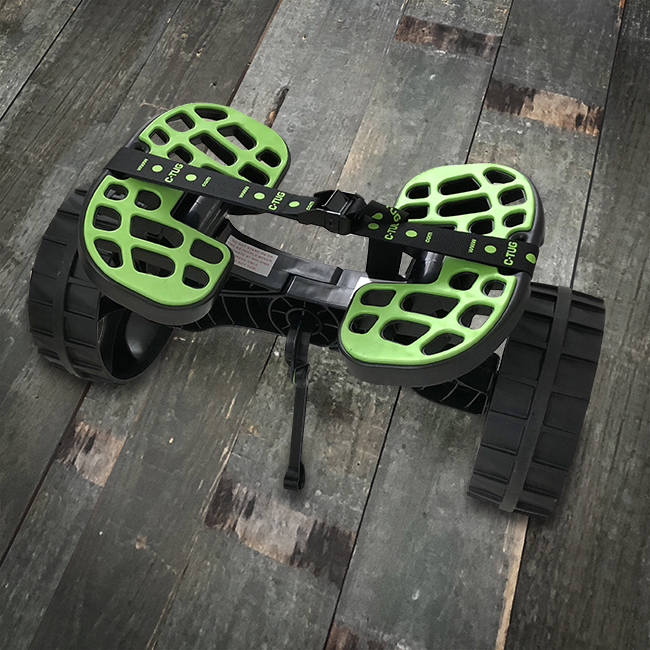 Now here's a great cart made by Railblaza for off-roading your kayak to and from the river. An extremely simple and logical cart. The pads adapt to the angle of the boat, a strong strap is used to tie the boat onto the cart and it has a practical kickstand. It's very easy to (dis)assemble and a very practical design.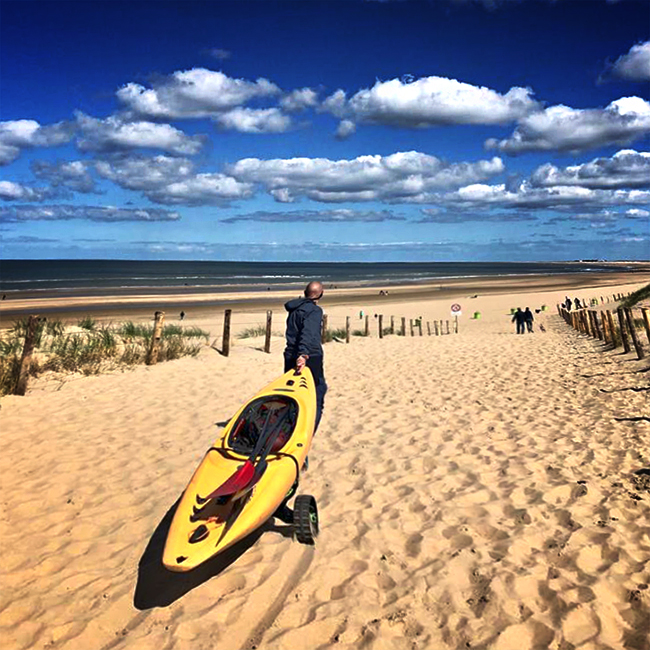 SurfEars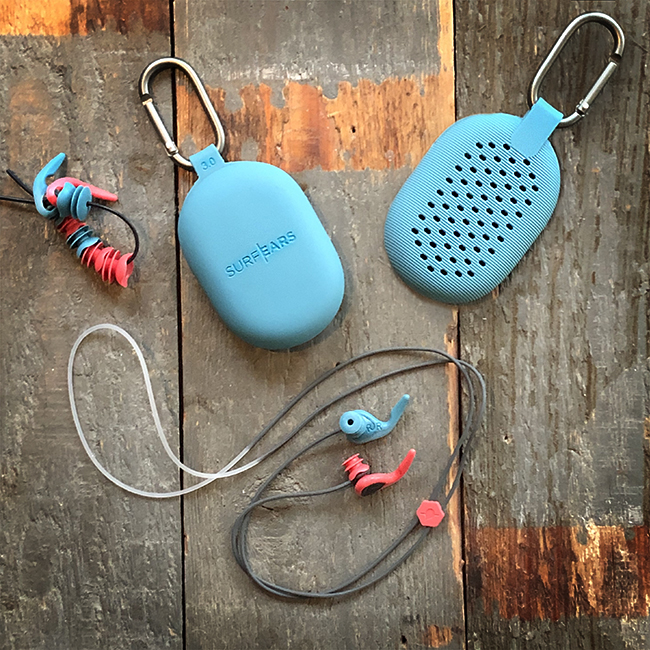 So here is the new version of the SurfEars! Whether you have problems with getting water in your ears, or simply don't like it to happen: this is te solution. I personally need to wear these in the pool while poloing for comfort and I like them when paddling very cold water. One of the unique features is that, while it keeps the water out, it let's sound in!

SurfEars is one of these European companies that's been around forever and keep improving their product continuously.

Handy Nice-to-haves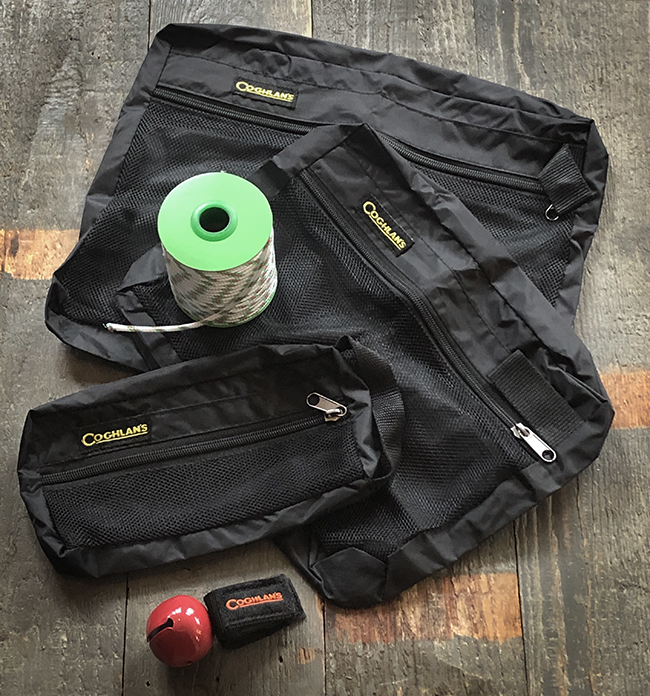 This is a true 'multifarious' post, as is Coghlan's. Browsing through their products, I allways find practical and functional gear. This time, I ran into the following items:
The Bear Bell:
I only met a bear up close once. A Cantabrian brown bear, in the Spanish Pyrenees. This bell could have prevented that, by warning for my approach. It works on other scary animals as well ….
Organizer Bags:
These three bags have a large mesh part, which allows water to go in, and most importantly, get out. They are strong and light, and thus ideal to take items with you in the kayak.
Utility Cord:
Never underestimate the usefulness of a length of rope. Twenty meters of 4mm polypropylene cord. No rot. No mildew.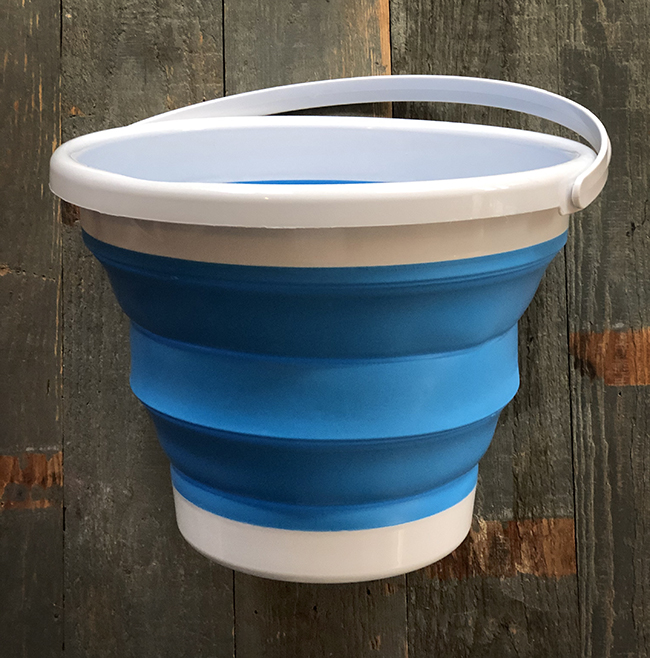 Call me crazy, but I think buckets are the best campsite waste bins. So I had a good day when I found this Collapsible Bucket made by Coghlans's.