Whistles

Tin Whistle in D, by Carbony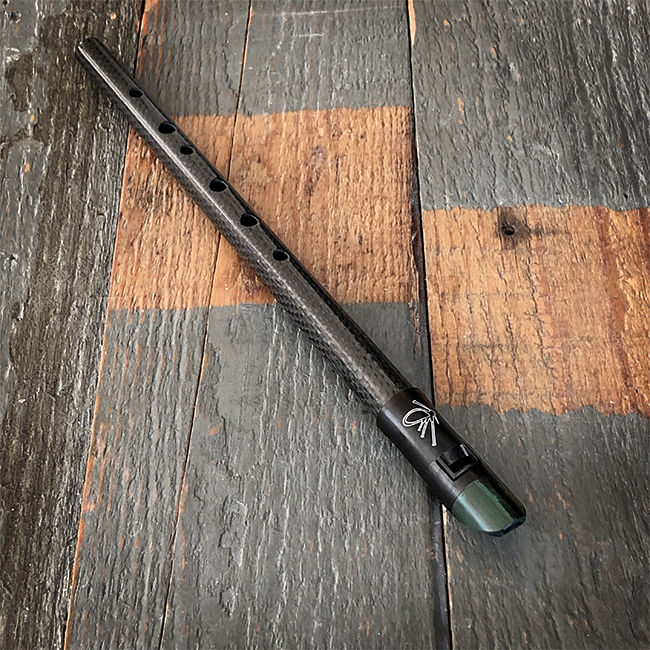 My Carbony Tin Whistle, in D, is made of carbon fiber with an anodized aluminium/ebonite mouthpiece. (My mouthpiece has a beautiful Irish-green flair.) The carbon fiber material is not susceptible to temperature fluctuations, keeping it in tune, even in the outdoors. The whistle is tunable though. .The thin conical design creates a warm timbre in the low register. Good properties for taking it on outdoor trips are it's weight (225 gram) and carbon fiber being virtually indestructible. This whistle plays very direct without noticable back pressure, as it's tapered design allows for close finger spacing for rapid passage articulation and has accurate intonation in 3 registers. It's sounds really clear and pure, no 'chiff', and produces a modest volume. The octaves sound very balanced across the octaves, which provides a pleasant compact flow of tones, without it taking much air.

Tin Whistle in D, by Kerry Whistle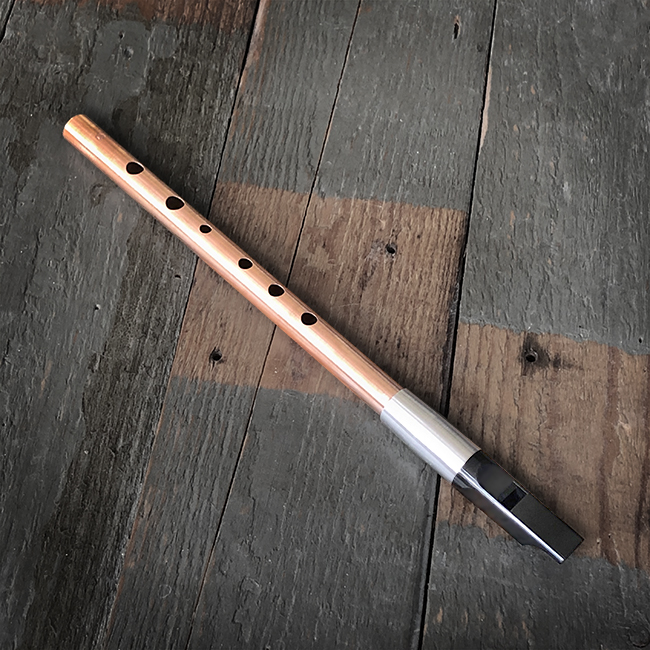 My loud whistle. A Kerry Optima Cobre Soprano D Whistle. It has volume and smooth sweetness, a unique combination. It's lack of back pressure gives me good control. Easily accessible highs. The mouthpiece is made of ABS plastic and has a very comfortable shape and feel. The lower part of the head, the sleeve, is made of aluminum, the body of brass. The whistle is tunable.

Whistle Cases