Shavent Razor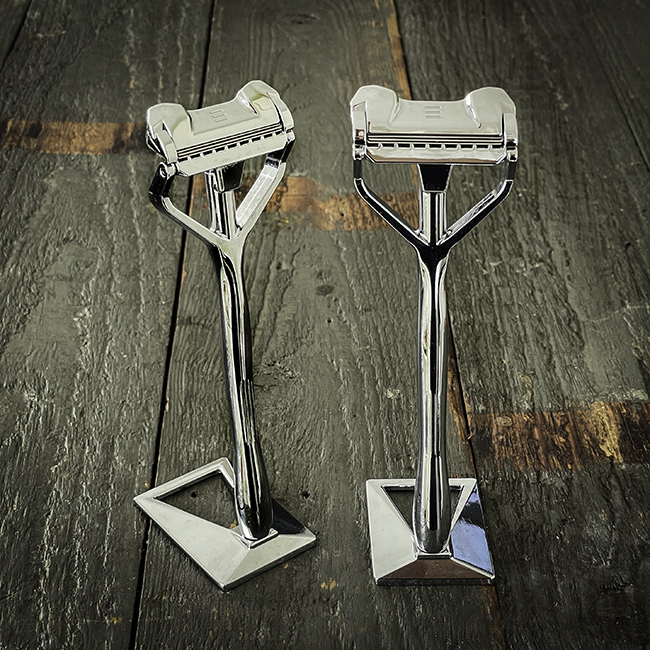 This is my Shavent swing head razor on it's stand. Another piece of excellent German engineering, with three closely spaced blades and a movable razor head that adapts perfectly to facial contours. This razor is complete plastic free! Ready be used by men and women, for the whole body. It uses standard razor blades readily available. This is a very adequat shaver, much of which is due to how much it can tilts and adapts to the body.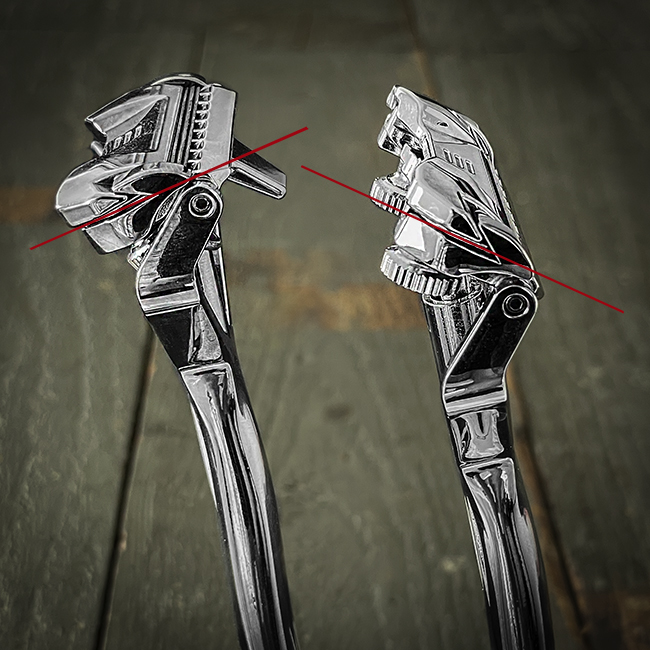 We Are Feel Good Sunscreen Lotions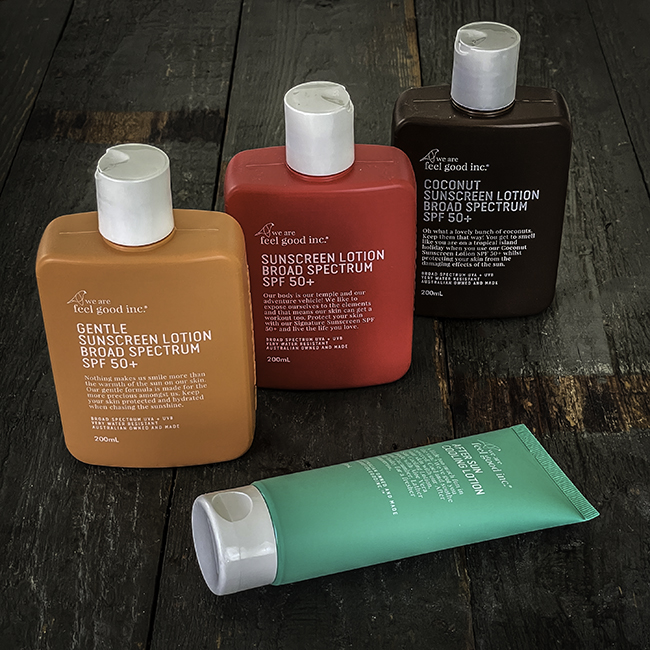 I use these 'We Are Feel Good' PABAs-, parabens-, oxybenzone- and octinoxate-free products:
Sensitive Sunscreen SPF 50+, Gentle and fragrance free, made for easily irritated or sensitive skin. Broad spectrum, non-greasy and up to 4 hours water resistant.
Signature Sunscreen SPF 50+ Broad spectrum, non-greasy, and up to 4 hours water resistant. Suitable for all over, everyday use.,
Coconut Sunscreen SPF 50+ Smells like coconut. Broad spectrum, non-greasy and up to 4 hours water resistant.
After Sun Cooling Lotion. Cools and soothes the skin. Enriched with antioxidants from aloe vera to help repair sun damage and skin irritation, and natural emollients from coconut oil for extra moisturisation.

Scrubba Wash DryBags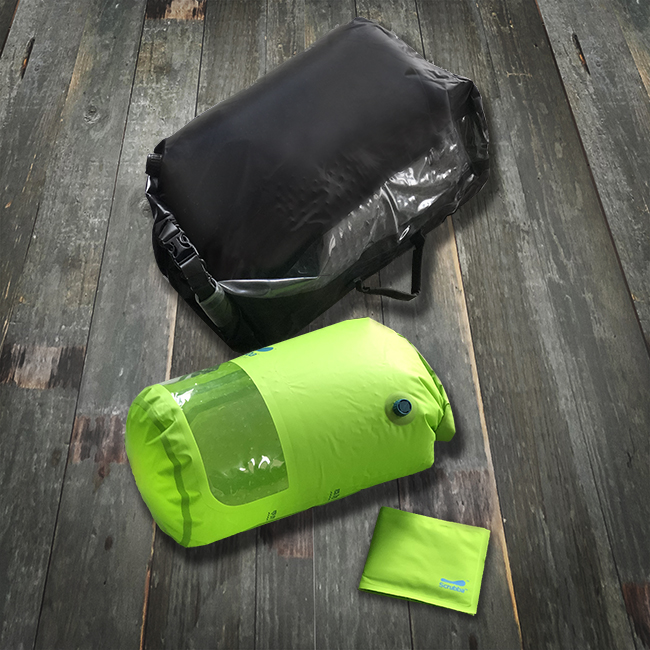 Scrubba makes these awesome multi purpose DryBags. I use them as Wash bags, Dry Bags and as emergency Floatation bags. I own the Stealth Pack (an 18 liter large bag, to do major clothing washing) and a Wash Bag Mini (a 2 liter bag for underwear and socks?).
The also make these great 'Weightless Wallet'. I absolutely adore these minimalist wallets.

SWAK Dental Care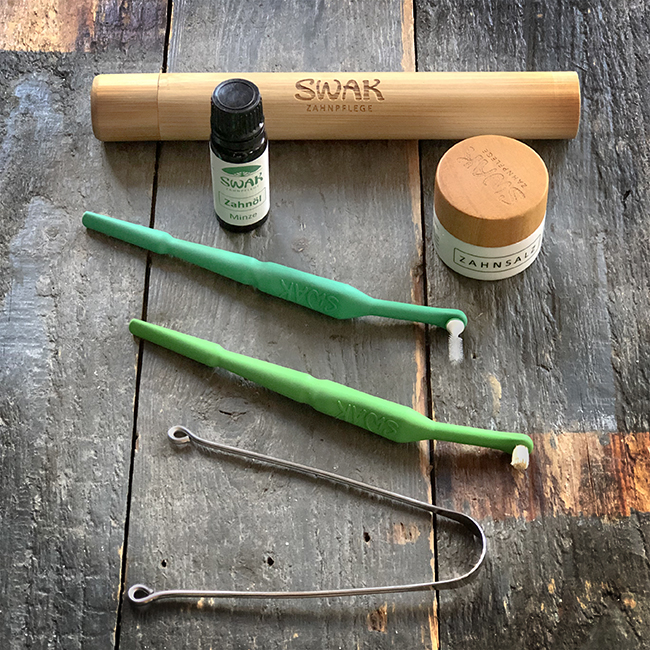 The SWAK toothbrush: brush your teeth with the fibers of the Miswak twig. An ancient way of dental care in a modern way. Using a handle made from bio-based plastic ( polylactic acid (PLA), made from GMO-free sugar), fitted with a replaceable brush head made from miswak wood. These small brushes are well sized for good detailed dental care, in places your big old hairy toothbrush can't reach. Using the Swak is simple: When new, soften the wood by nibbling the tip, 'swing' the brush over your teeth, once a day, untill they feel smooth. No need for water or toothpaste,so you can do this anywhere at anytime! I carry the brush in a bamboo tube. The other Swak products I use are the interdental brushes, tongue scraper, mint oil (organically grown oils and natural extracts) and tooth salt for refreshing the Swak brush or used as toothbrush (used very sparingly).

Personal Hygiene Bag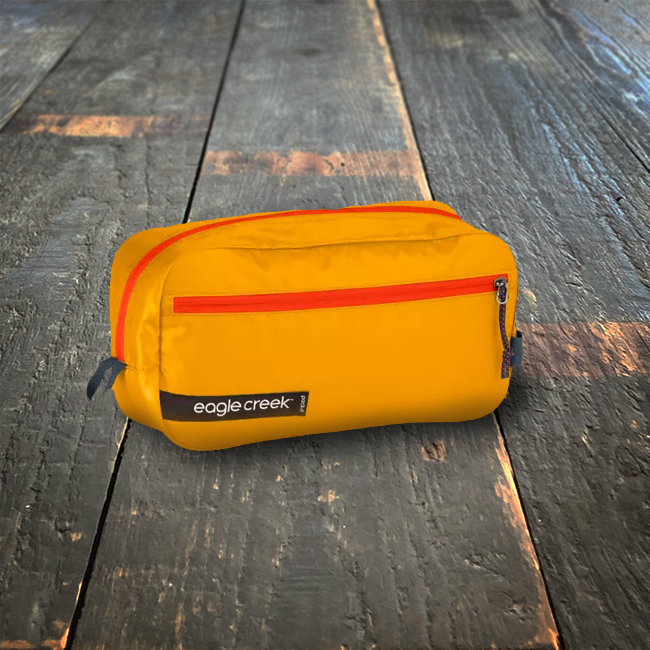 Inside my Eagle Creek Pack-It Isolate Quick Trip I carry wet wipes, a Toothbrush, deodorant and a mirror.

Poop kit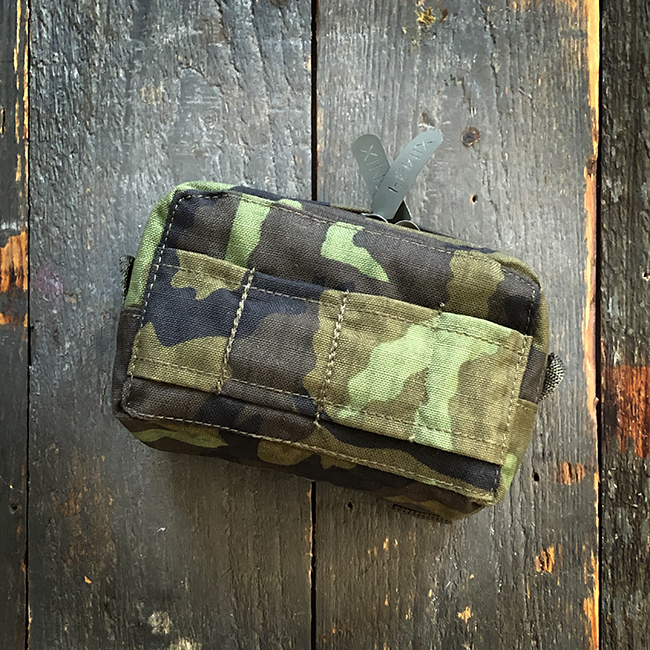 Inside our Fenix Protector Front pocket Vario, we carry toilet paper, a trowel and wipes.

Kula Cloth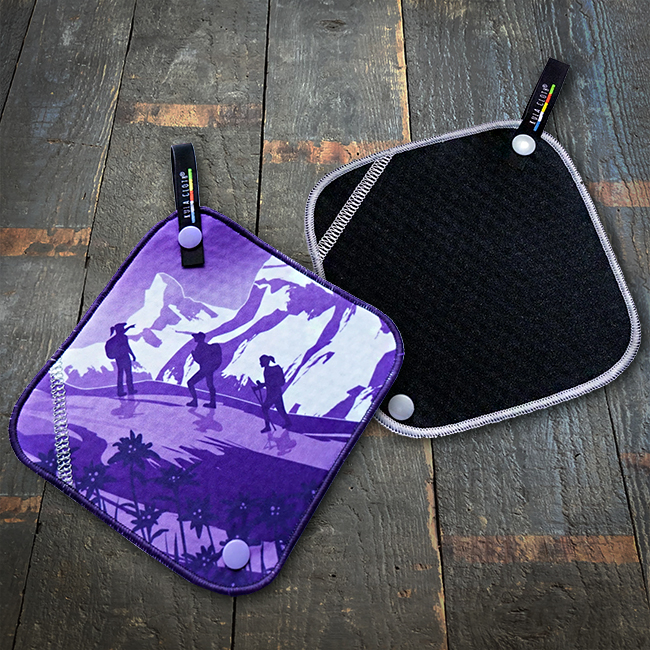 A Kula Cloth is a reusable antimicrobial pee cloth. Simple. Pee, wipe yourself dry, ready.
And the cloth? It's designed for hygiene, the fabric is antimicrobial and resistant to odors. So, you'll attach it to your backpack using the snaps and let it dry. Rinse/wash it every now and then.
We own the All-Black 'Stealth' version and a Limited Edition 'Matterhorn Magic' version.
We find it to be a great combination with the (restricted to your pee-zone):

CuloClean Portable Bidet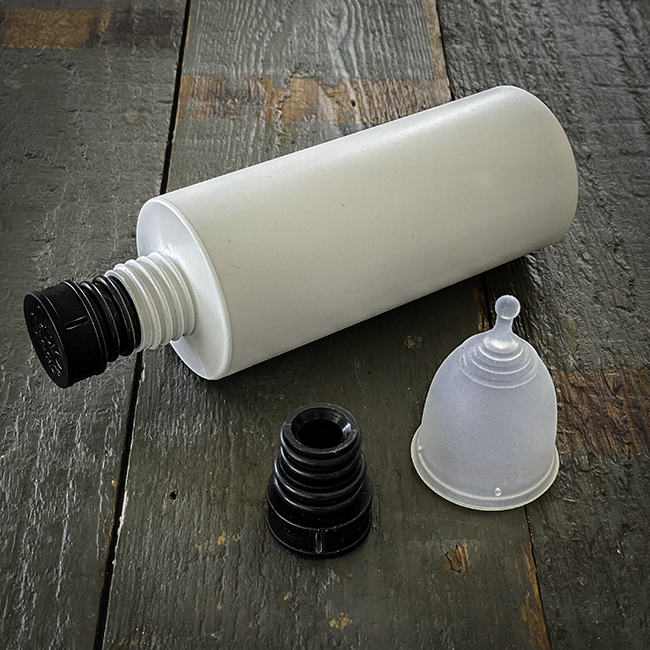 The CuloClean is a bottle cap that sprays from the side. It'll fit most bottles with a simple push. You can easily regulate water intensity by exerting more or less pressure to the bottle. They also supply a bottle that can endure hundreds of sqeezes. CuloClean sells a Menstrual Cup as well, to complete the hygienic program.