Wuben C2 Flashlight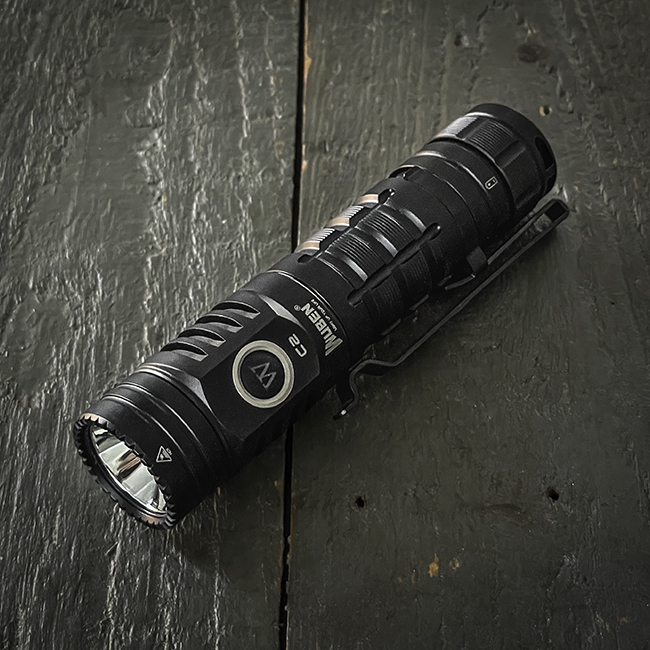 My (budget) Wuben C2 2000 Lumen Flashlight has a range up to 358 meters, using the proven technology of a Luminus SST40 led. It has a rechargeable 21700 battery (and is to-some-extend 18650 battery compatible) operational up to 300 hours and it can function as a power bank. It has the necessary IP68 waterproof rating and passed the 1.5 meter drop test. It weighs 185gz including the 21700 battery. That's the techno-talk out of the way.
Usability: I like the amount of power-modes on this torch:
Turbo 2000-700 lumens, 1 min + 3 hours
High 1200-600 lumens, 3 min + 3.5 hours
Med 400 lumens, 5 hours
Low 130 lumens, 15 hours
Eco 5 lumens, 300 hours
These are included in the memory-function. It has two blink modes: Strobe and SOS. There also is a Electronic lockout, it shows the battery state and has a charge indicator. There is an option for a 'breathing' indicator when the light is off, enabling you to find the headlamp in the dark . All is operated easily with the one button.
Wuben Discount Code!

If you want to make use of a 20% discount, please use the code: whitewatergear20

(No, I do not get paid, nor do I get a return fee.)

Fenix PD32 Flashlight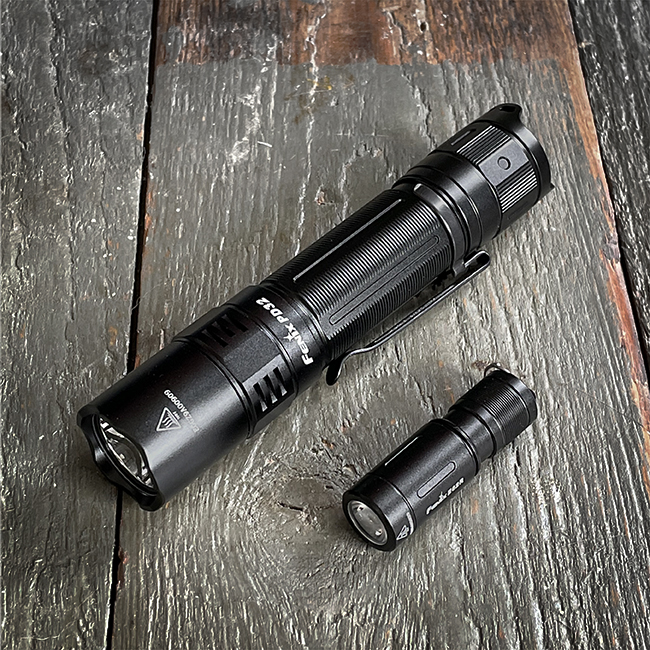 My Fenix PD32 V2.0 flashlight may be very compact and light, but it is nothing short of being practical and exceeding all you need for outdoor adventures. Being powerfull, waterproof (IP68), easy on the battery, a well placed clip, a large operating window (-35° to 45°C), a usefull beam config (spot angle 6.8°, spill angle 62°) and lightweighted, it ticks all the necessary boxes. It's a 1200 lumen flashlight with 3 brightness levels and a strobe mode. It has a tail switch, witch I prefer, and is made out of A6061-T6 aluminum, with a HAIII hard-anodized anti-abrasive finish. Sized 13 x 2,5 x 2,4 cm, weighing 128 gr (including battery) and is using an ARB-L18-3500U – 18650 Battery, Rechargeable Battery.
Fieldtests
Robustness: When gold digging (recreational & unsuccesful), I tape this flashlight to my little shovel, to allways have the light bundle where I need it most. This means the flashlight takes loads of abuse by rocks and gravel. By now, it looks beaten up, but it works as new. I dig in rivers, at an armslength depth (max).
Waterproofness: I had the (questionable) opportunity to use the PD32 in waterproof-test-worthy circumstances, looking for a Gopro camera at a depth of approximately 5 meters, in a class 4 whitewater river. It withstood this test gloriously!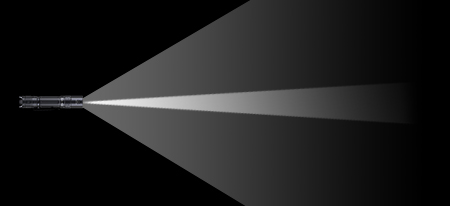 Wuben H1 Headlight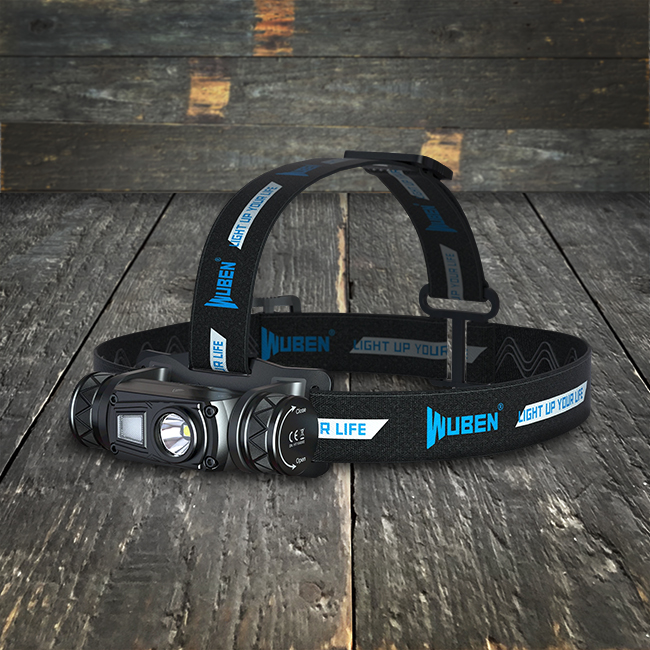 My prime headlamp is the Wuben H1. It has outstanding waterproofing, it's rechargeable, very robust/sturdy and has loads of power if needed. It has two light sources. A dimmable 1200/400/80/1 lumen main light reaching 125 meter and a 10 lumen (red/white) auxiliary light. IMHO, the main features are:
IP68 Waterproof.
USB Rechargeable 18650 2600mAh Li-ion battery.
1200 Lumens.
It has a blue 'breathing' locating light, enabling you to find the headlamp in the dark.
This is an excellent headlight if a strong light is needed, in combination with being active. This headlamp has a good fit, keeping position very well.
Wuben Discount Code!

If you want to make use of a 20% discount, please use the code: whitewatergear20

(No, I do not get paid, nor do I get a return fee.)

Charging Kit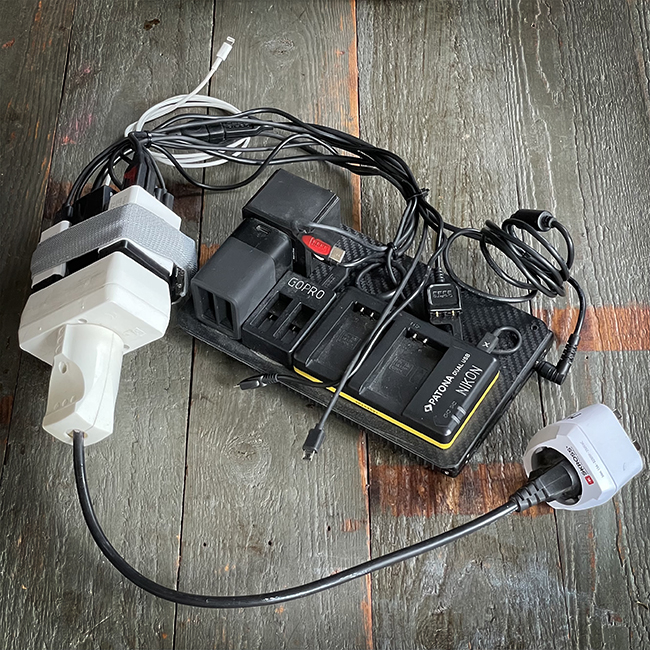 All my charging needs are solved by this small DIY charging station. A total of 7 Gopro batteries, 2 Nikon batteries, a Gopro remote, a Flashlight, a Headlight, my Powerbank and my iPhone are charged by using one power plug, needing one wall outlet.
All chargers are gathered on a 215mm x 130mm carbon fiber tray, with the powerbank underneath it. All usb wires are plugged into a two Quick Charge (QC) 220v to usb adapters (Quick Charge: managing power delivery by communicating with the power supply and negotiating a voltage.)
It's all packed into one ultralight double compartment cube, with a mesh top to allow warmth to escape. It has one lead coming out, so when I charge (at, for instance, a lunchroom) the content of the board isn't visible.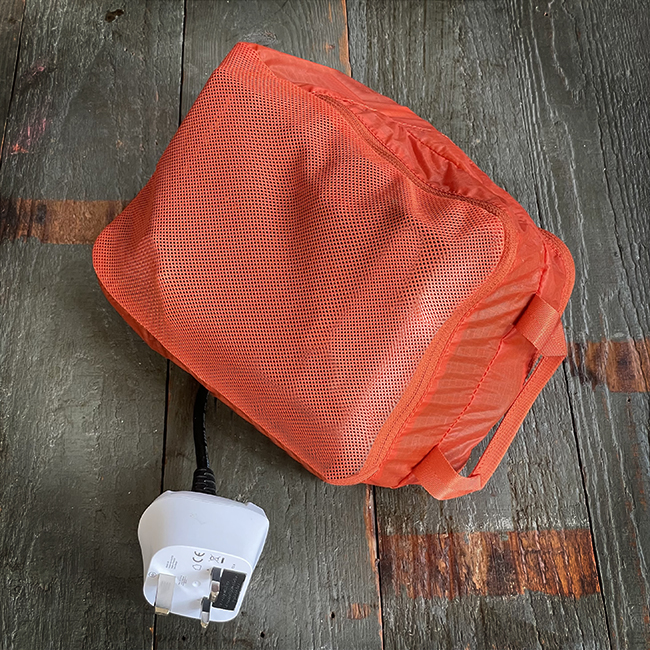 RidgeMonkey Rechargeable Headtorch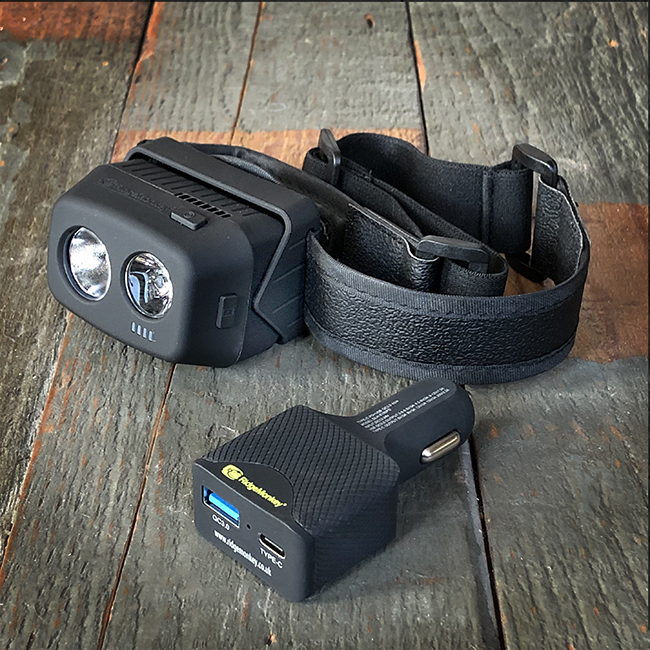 Here's my Backup USB Rechargeable Headtorch. It's a RidgeMonkey VRH300. Equiped with a high capacity 2000mah lithium polymer battery producing 50-200 lumens, in three white intensity modes and two green modes, for night vision (low white/green, medium white/green, high white). The rubberised shell is durable and IP64 water/dust resistant.
As for charging, I use the RidgeMonkey Vault 15W USB-C Car Charger Adaptor, which can be used with other 5V USB-A and 5V USB-C compatible devices and detects the connected device to automatically supply the appropriate 5V current for optimum performance. Input: 12-24V DC, Output: USB-A 5V 2.4A, USB-C 5V 3A

CaseProof Waterproof Solar Powerbank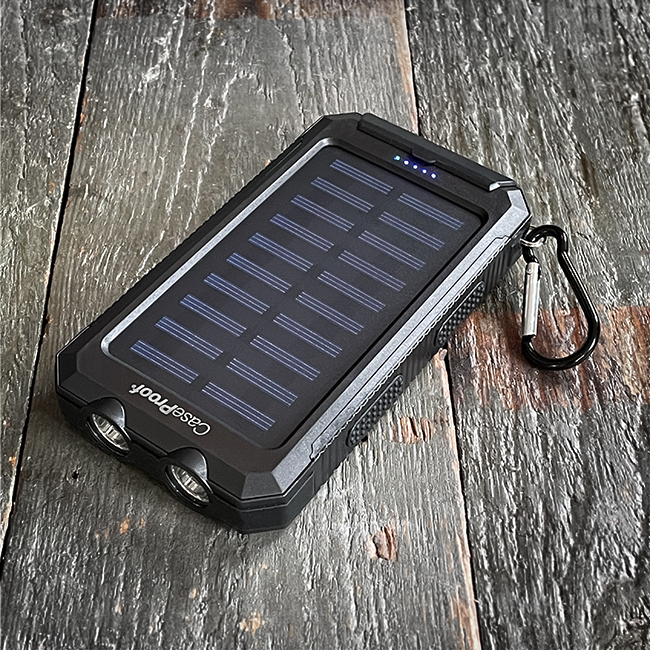 This CaseProof Solar Power Bank is waterproof and shockproof. It charges up to 5 charges for a smartphone. You can charge 2 devices at the same time (smartphone or tablet). Charging time: 10h for 20000 mA. Sun loading time: Minimum 25000 Lux sunlight intensity for 200 mA/h charging current.

PowerGorilla Powerbank by Powertraveller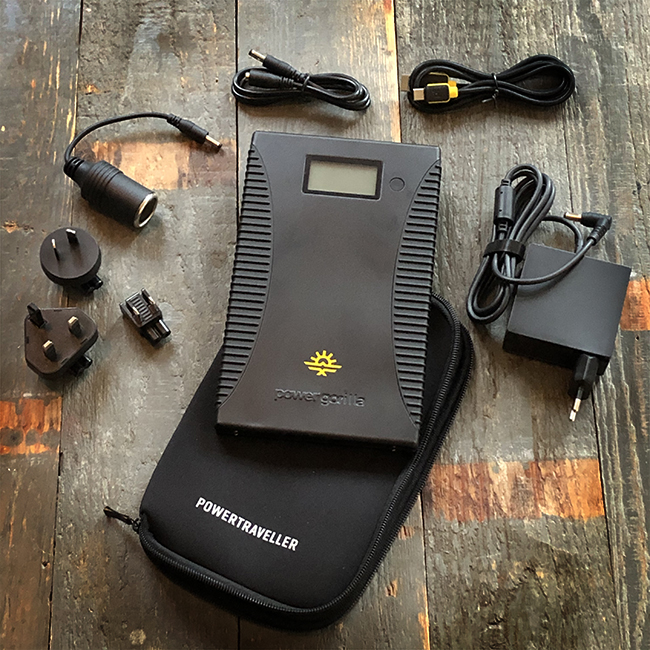 Now this PowerGorilla is the ultimate powerbank. Imagine being able to charge your:
Action Camera – 12 to 14 times
Smartphone – 8 to 10 times
GPS – 15 to 17 times
Smartwatch – 40 times
Head Torch – 15 to 17 times
SLR Camera – 4 to 6 times
Laptop twice
Tablet twice
Satelite Phone – 3 to 5 times
All this means it weighs a little more than your average GSM-battery, weighing 700 grams. The Powergorilla has a UPS (uninterruptible power supply) feature when on the 19V setting so you can relax knowing that your essential devices will still be charged. Just select which voltage you require; 5V, 12V, 16V, 19V or 24V and the LCD screen will indicate which setting has been chosen, then connect your device and start charging. You can even daisy-chain, to charge several devices simultaneously. It comes with a ton of adaptors for mains and devices (I never saw a laptop adaptor set before) and a neat sleeve. It comes as a kit, including:
Powergorilla power pack
USB-C to USB cable
DC extension cable (80cm)
19V universal AC mains charger
Female 12V in-car charger socket
USB-C to Micro USB adaptor
Laptop tip set (15 pcs)
Neoprene case

Falcon 21 Solar Panel by Powertraveller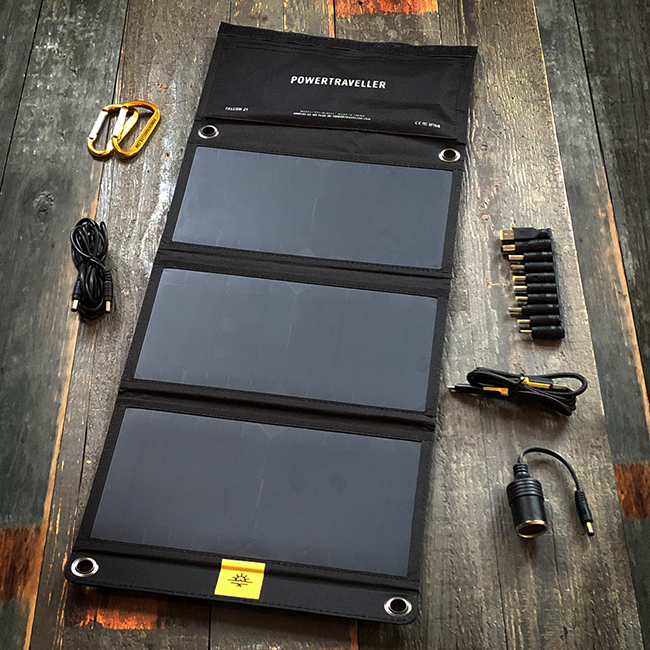 My Falcon 7 is an ultra-lightweight, foldable solar panel for charging 5V devices with the power of the sun. It produces 25-35% more power compared to conventional cells and has IPx4 rating. It weighs only 230g and makes has attachment eyeleds to attach it to washing lines, tents, where ever convenient. The kit comes with:
a 7W Foldable solar panel
a USB-C to USB cable (1m)
a Female USB-C to male Micro USB adaptor
2 Carabiners

Powertraveller is a European company. Their products are built to last, are capable of being used in extremes of temperature and are resistant to the elements and harsh handling. They have a very high number of recharge cycles negating the need for using disposable batteries and are made using components and materials that can be reused or recycled.